AI-generated DJs hit the airwaves on RadioGPT
ChatGPT has done it once again. The AI-powered chatbot is seemingly the answer to all. From assisting students with study materials to helping Twitter engineers with code corrections, ChatGPT has become a reliable source of information and assistance. Some preachers have even turned to ChatGPT for help in writing sermons. 
The rapid advancement of AI technology may seem daunting, although it's also fascinating. With endless possibilities, it's hard not to marvel at what AI can do. However, before worrying about AI becoming sentient and taking over the world, let's take a moment to appreciate the amazing work ChatGPT has accomplished. 
For example, radio as we know it might soon become entirely automated. The media company Futuri launched RadioGPT, an AI-generated radio DJ powered by the latest Chat GPT-4 technology. The service is available across radio stations in the U.S. and Canada. 
CLICK TO GET KURT'S FREE CYBERGUY NEWSLETTER WITH SECURITY ALERTS, QUICK TIPS, TECH REVIEWS, AND EASY HOW-TO'S TO MAKE YOU SMARTER
What is RadioGPT? 
RadioGPT aims to fill airtime slots with AI-generated scripts and voices and locally tailored news content to provide listeners with more live and local content. The AI bot pulls information from various sources across the web and broadcast it on the station via its AI-generated voice. 
Some of the music actually rocks, and the music catalog is a healthy blend of genres. The dialogue isn't insanely boring, yet it's not too colorful, either. One of the anchors even made a snarky remark regarding a proposed bill making it illegal for a dog to stick its head out of the window. She pondered whether they would make it illegal to stick your hand out of the window next. It's definitely enough content to keep you stimulated for a little while. I only lasted an hour as I got annoyed with their theme song and stings. 
YOUR SECRETS ARE NOT SO SAFE WITH AI CHATBOTS LIKE CHATGPT 
Before you start worrying about robots taking over the airwaves, CEO Daniel Anstandig assures us that RadioGPT is here to "Save radio, not compete with it." 
Their research has shown that many air shifts worldwide are unmanned, so RadioGPT is designed to augment a station's ability to fill its programming with more live and local content, at least for now.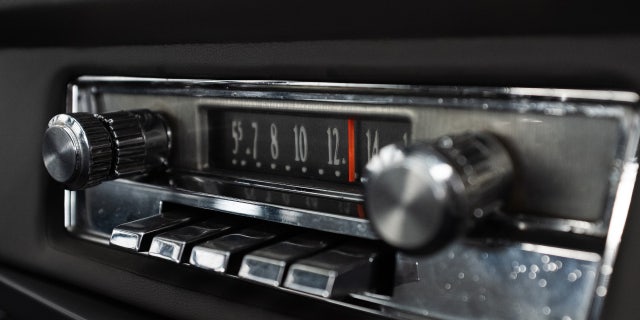 FIVE DISTURBING EXAMPLES OF WHY AI IS NOT QUITE THERE 
The technology debuted in mid-April at Alpha Media and Rogers Sports & Media, two media companies with over 200 radio stations and 55 stations in the US and Canada. 
Final Thoughts 
It will be interesting to see how listeners react to an AI-generated DJ. Who knows, maybe we'll all end up loving the smooth and silky voice of ChatMaster GPT.
CLICK HERE TO GET THE FOX NEWS APP
Would you give RadioGPT a listen? Let us know by writing us at CyberGuy.com/Contact. 
FOR MORE OF MY TIPS, SUBSCRIBE TO MY FREE CYBERGUY REPORT NEWSLETTER BY HEADING TO CYBERGUY.COM/NEWSLETTER.
Copyright 2023 CyberGuy.com. All rights reserved.