Biden approval rating hits all-time low amid re-election campaign launch: Poll
President Biden's approval rating has hit an all-time low amid his re-election campaign launch, according to a new poll released Thursday.
The poll, conducted by Gallup, found that just 37% of U.S. adults approved of Biden's job performance as president, the lowest since July 2022 when just 38% said they approved. A whopping 59% of adults said they disapproved.
According to Gallup, Biden's approval rating has hovered in the low 40s for the last 19 months, down from a high of 57% immediately after he took office in January 2021. The most recent poll drops his average (39.7%) over the ninth quarter period of his presidency to below that of former President Donald Trump (41.6%) during the same time period.
WATCH: CHILD HAS TO REMIND BIDEN WHICH COUNTRY HE LAST VISITED WHEN HE CAN'T REMEMBER
When split by political party affiliation, 83% of Democrats, 31% of independents and 4% of Republicans said they approved of Biden's job performance. Gallup noted that the 31% approval from independents ties his lowest score from the group, and is down nine percentage points from February.
According to the poll, Biden's worsening job approval corresponds with American's increasingly negative views on the economy. It found that just 16% rate the economy as excellent or good, while 37% rate it as "only fair." 47% describe it as poor, an increase from 43% who said the same in March.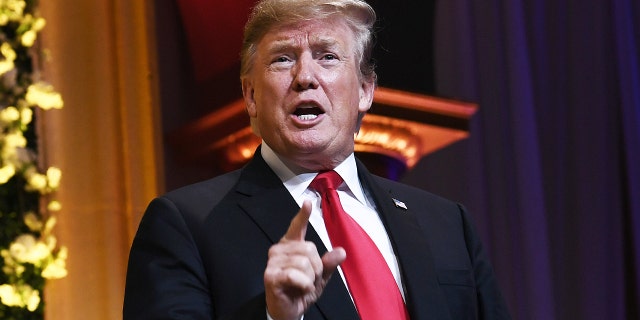 KAMALA HARRIS COULD BE MOST CONSEQUENTIAL RUNNING MATE IN MODERN HISTORY AS REPUBLICANS SEE WEAKNESS
Just 19% say the economy is getting better, but 75% say it is getting worse.
The poll was completed on the day Biden announced he would be running for a second term in the White House despite other polls showing a majority of those in his own party don't want him to run again.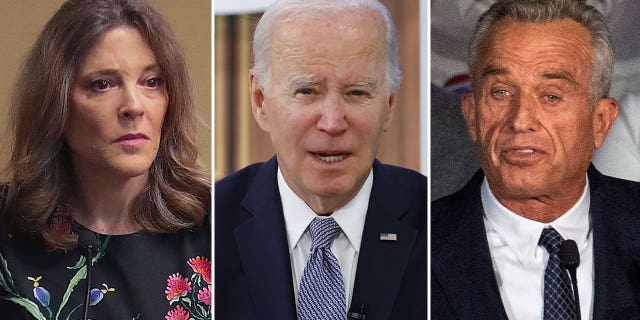 CLICK HERE TO GET THE FOX NEWS APP
Biden is facing primary challenges from environmental lawyer Robert F. Kennedy Jr. and self-help author, spiritual guru and 2020 presidential candidate Marianne Williamson.