BUSTED: How this professor is flushing out students who use ChatGPT
A college professor said he found an easy way to catch AI-generated plagiarism after finding phony citations in some of ChatGPT's content. 
"It's very easy to identify the fake references," said Terence Day, a physical geography professor at Okanagan College in British Columbia. "All you need to do, really, is to check them up on the internet."
WATCH: COLLEGE PROFESSOR DETAILS HIS AI PLAGIARISM DETECTION METHOD
WATCH MORE FOX NEWS DIGITAL ORIGINALS HERE
Day suggested that professors require students to attach a hyperlink for each reference included on a class work.
"That's usually done in terms of what's generally called the DOI, the digital object identifier, and that is a hyperlink," he told Fox News. "You click on that. Does it exist? Does it not exist?"
Day detailed his detection method for fake AI citations in a peer-reviewed research paper published earlier this month in The Physical Geographer. He developed the approach after experimenting with ChatGPT and found it produced answers to his geography-themed questions with seemingly legitimate citations.
But upon further inspection, those AI-generated references turned out to be fake, according to the professor.
"The references and the citations associated with my inquiries … were unfamiliar to me," he told Fox News. "So, I checked them out. And what I found was that they were all completely bogus."
EVERYTHING YOU NEED TO KNOW ABOUT ARTIFICIAL INTELLIGENCE: WHAT IS IT USED FOR?
"I went to the home pages of the journals and I went through the volumes and the page numbers, and they were not there," Day continued.
The professor said he entered some of the ChatGPT-cited journal titles into Google Scholar, a scholarly literature search engine, but they didn't appear.
"I was a little flummoxed and tried one or two more — and more and more and more," he told Fox News. "I never found one that was accurate, complete and existent."
Day said all the citations he double-checked were seemingly falsified. He added that they were "presumably produced by the algorithm as part of a predictive process based on the … limited training that it has in a particular field."
CHATGPT: WHO AND WHAT IS BEHIND THE ARTIFICIAL INTELLIGENCE TOOL CHANGING THE TECH LANDSCAPE
The professor said he felt his approach could more reliably detect plagiarism than competing AI software.
"There is a growing interest in terms of plagiarism detection software, which is capable of detecting a AI chatbot's written material," he told Fox News. "The problem is it only gives a probability that the material is plagiarized, and it cannot definitively state whether or not it was written by a person or whether it was written by the ChatGPT."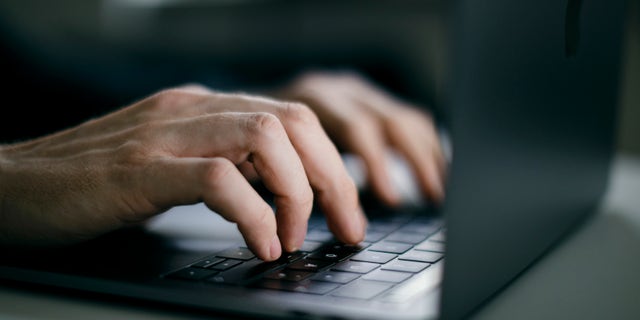 Day said he believed his method's simplicity decreased ambiguity around whether a student cheated.
CLICK HERE TO GET THE FOX NEWS APP
"The advantage of the approach that I'm promoting here is the idea is just simply checking the references," he told Fox News. "If the references exist, that … suggests that probably it's genuine."
"If the paper does not exist, then I'm sorry. You got caught," the professor added.
To watch the full interview, click here.