Byron Donalds introduces 'Big Biden Blunder Act' demanding accountability for botched Afghanistan withdrawal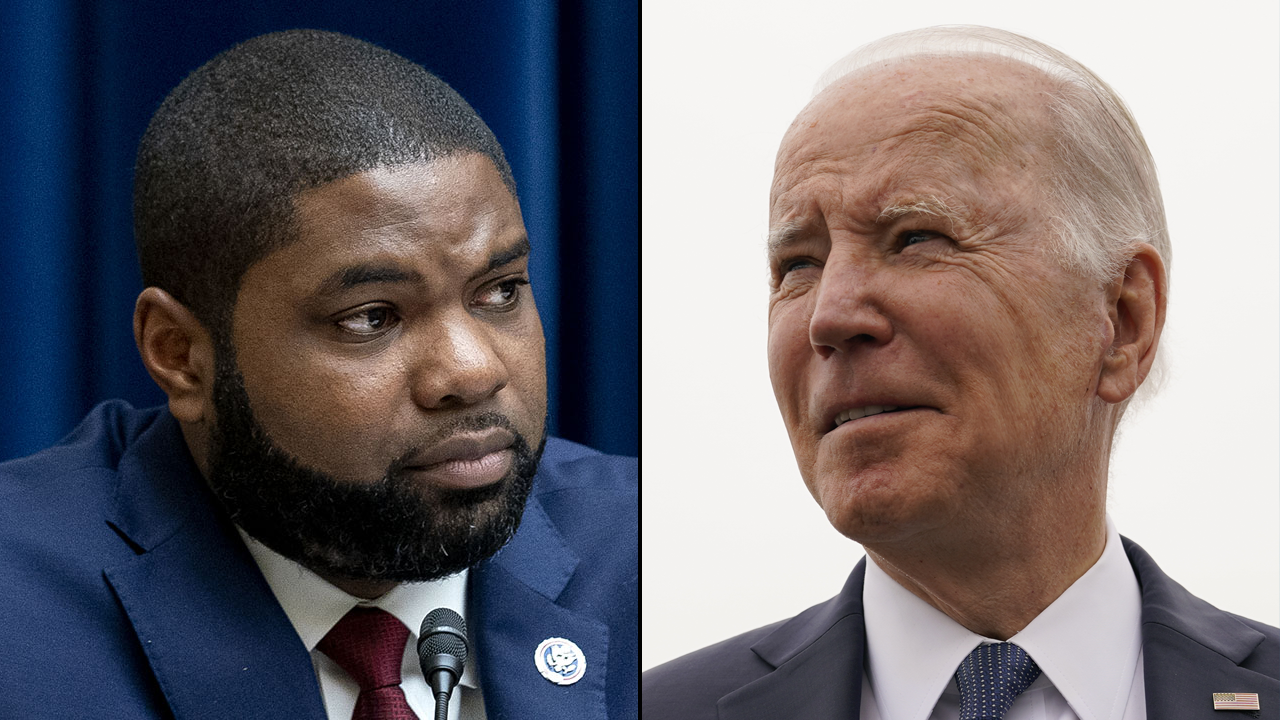 EXCLUSIVE: Rep. Byron Donalds, R-Fla., is introducing a bill that would demand accountability for the Biden administration's botched withdrawal from Afghanistan in August 2021 that led to thousands of Americans and Afghan allies being left behind, according to estimates.
The Big Biden Blunder Act, or BBB Act for short, would direct the Comptroller General of the United States to deliver an analysis on the economic effects of the U.S. military withdrawal from Afghanistan, and require President Biden to issue a statement on whether he believes the withdrawal caused any inflationary effects in the U.S. as Americans continue to be plagued by high inflation.
"The Biden administration's disastrous, hasty, and poorly executed withdrawal from Afghanistan has left a permanent stain on our nation's military prestige," Donalds told Fox News Digital in a statement. "Thirteen dead U.S. servicemembers, over $85 billion of military equipment and hundreds of Americans left behind, coupled with the images of desperate individuals falling to their deaths from the wings of American aircraft, will forever haunt and tarnish the Biden administration's foreign policy agenda."
WHITE HOUSE INSISTS AFGHANISTAN REPORT NOT ABOUT 'ACCOUNTABILITY'; DIDN'T SEE 'CHAOS' IN DEADLY WITHDRAWAL
"This debacle never should have happened and has only emboldened the worst fantasies of our hegemonic adversaries. We need answers and accountability now because Biden's promise to Build Back Better has resulted in nothing more than a Big Biden Blunder," he added.
A number of other Republicans have signed on to co-sponsor the bill, including Rep Diana Harshbarger, R-Tenn., Rep. Troy Nehls, R-Texas, Rep. Lauren Boebert, R-Colo., Rep. Paul Gosar, R-Ariz., Rep. Rick Crawford, R-Ark., and Rep. Russell Fry, R-S.C. Its introduction in the House of Representatives comes on the same day the House Oversight Committee, led by Rep. James Comer, R-Ky., is holding its first hearing on the fumbled withdrawal.
MCCAUL SAYS BLINKEN TRYING TO 'STONEWALL' AFGHANISTAN SUBPOENA FOR KEY WITHDRAWAL DOC AS HEARINGS BEGIN
The Biden administration has continued to shirk its responsibility for the withdrawal that saw 13 service members killed in a suicide bombing outside the Kabul airport amid evacuations, as well as a massive loss in military equipment to the Taliban. In a report released earlier this month, the White House blamed the Trump administration for the "severely constrained" conditions of the withdrawal.
After the report's release, National Security Council spokesman John Kirby claimed he "just didn't see" the "chaos" of the withdrawal as it was taking place, and said the purpose of the administration's report was "not accountability."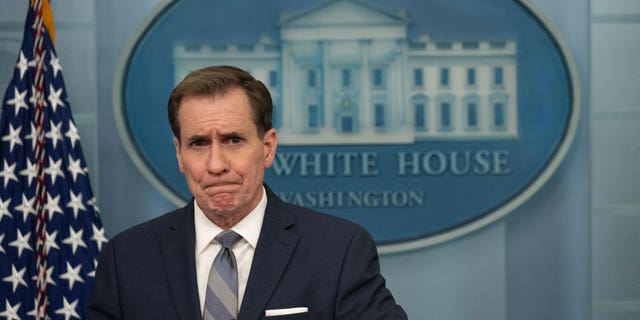 CLICK HERE TO GET THE FOX NEWS APP 
Fox News Digital reached out to the White House for comment but did not immediately receive a response.