Climate czar John Kerry says extreme storms caused by climate change will 'rip' crops away and 'destroy homes'
Special Presidential Envoy for Climate John Kerry blamed the deaths of millions on climate change, adding that extreme weather events created by the phenomenon will result in farmers' crops being ripped away and their homes getting destroyed.
During Sunday's episode of "Inside with Jen Psaki," on MSNBC, the former press secretary sat down with Kerry for a conversation about climate change.
Psaki told Kerry that in an August poll conducted by NBC, voters ranked climate change as the fifth most important issue, behind things like the economy, immigration and the cost of living.
PSAKI HAS DESSERT IN 'HARD-HITTING INTERVIEW' WITH FORMER BOSS: 'DOESN'T ASK TOUGH QUESTIONS EITHER'
She then asked Kerry if he could make the case for climate change to be the most important issue, instead of the fifth most important issue.
"It is an existential issue," Kerry said. "It is an issue where people today are dying."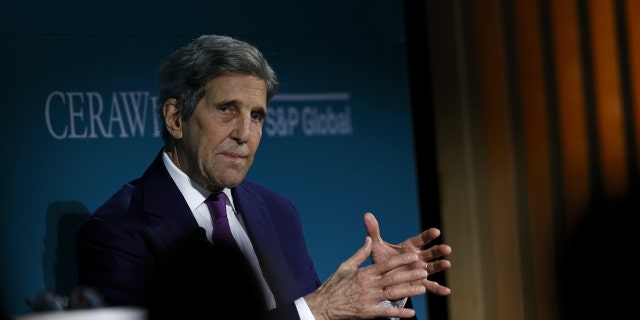 The former Democratic candidate told Psaki 15 million people die every year because of bad air quality, and another 10 million people die because of extreme heat, as "it's getting hotter."
KERRY SAYS US, CHINA MUST WORK TOGETHER ON CLIMATE, WORLD 'NOT DOING ENOUGH'
Kerry also said there are going to be more intensive weather events that will cost the country "an awful lot more money."
"So, as that happens, as people see their farms, you know, their crops ripped away, or their homes destroyed, you watch the pressure grow," Kerry said. "I believe we're in a transformational moment. I think this will be one of, if not the, but it will be one of the top three issues in the '24 presidential election. No question in my mind."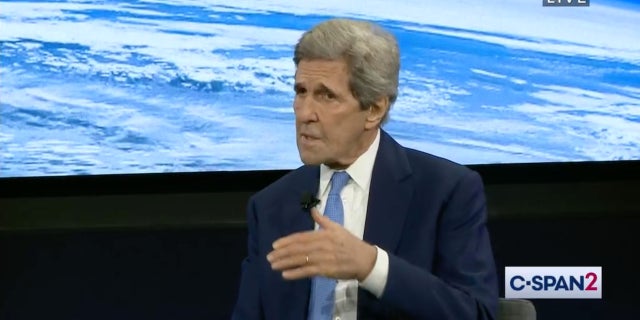 Psaki and Kerry are no strangers, as she served as his spokesperson at the State Department during the Obama administration.
JOHN KERRY RUSHES TO DEFENSE OF CLIMATE ACTIVIST LEADERS WHO USE PRIVATE JETS
Last month, Kerry was interviewed by Yahoo News and took issue with criticism against leaders who fly on private jets despite lofty climate ambitions. He told Yahoo News those individuals are "working harder" than most to fight climate changes, and echoed an argument defending private jet travel he has previously used, suggesting so-called carbon offsets justify such high-carbon-footprint travel.
"They offset – they buy offsets, they offset, and they are working harder than most people I know to be able to try to effect this transition," he said.
A carbon offset is a reduction of carbon emissions aimed at counteracting increased emissions elsewhere. 
CLICK HERE TO GET THE FOX NEWS APP
Despite defending his fellow world leaders, Kerry has opted against flying on private jets since assuming his current position at the State Department. He notably flew commercial to both United Nations climate summits that have taken place during his tenure as climate envoy.