Dozens of people infected with COVID-19 at CDC's annual conference of 'disease detectives'
Nearly three dozen people were likely infected with COVID-19 at a conference held by the U.S. Centers for Disease Control and Prevention (CDC) in Atlanta, Georgia, from April 24 to 27, according to a CDC representative.
At the annual Epidemic Intelligence Service (EIS) Conference, officers known as "disease detectives" gathered to share "leading-edge investigations, scientific findings and forward-thinking strategies to inform improvements in public health," per the CDC.
Approximately 35 individuals had reported testing positive as of May 2, CDC spokesperson Kristen Nordlund confirmed in an email to Fox News Digital.
FACE MASKS MADE 'LITTLE TO NO DIFFERENCE' IN PREVENTING SPREAD OF COVID, SCIENTIFIC REVIEW FINDS
"To date, everyone we are aware of who has tested positive is isolating at home and monitoring symptoms," she wrote.
This is the first time the event has been conducted in person since before the COVID-19 pandemic. 
Around 2,000 people attended the event, which was held at the Crowne Plaza Atlanta Perimeter at Ravinia, part of the InterContinental Hotels Group, near the CDC's headquarters.
"CDC is working with the Georgia Department of Health to conduct a rapid epidemiological assessment of confirmed COVID-19 cases that appear to be connected to the 2023 EIS Conference to determine transmission patterns," Nordlund said.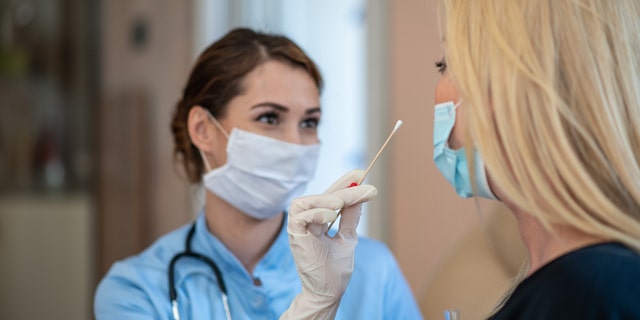 The conference protocols followed "CDC guidance," she said, adding that "many conference attendees chose to mask during the conference."
CDC APPROVES SECOND UPDATED COVID-19 BOOSTER FOR SOME HIGH-RISK GROUPS
The CDC has reported the COVID cases to the Georgia Department of Health and has reached out to inform conference attendees of the cases, according to Nordlund.
"During the closing session, EIS leaders made an announcement about potential cases and took prompt action to reduce further spread connected with the event," she added.
"We have learned to live with COVID."
With COVID cases and deaths steadily declining across the nation, Dr. Marc Siegel, a professor of medicine at NYU Langone Medical Center and a Fox News medical contributor, said we have reached a point where a large in-person conference is standard.
"We have learned to live with COVID," he told Fox News Digital.
Although he is still not opposed to wearing high-grade masks in close spaces and on planes, he said that "we are far past the point for any work vaccine mandates or travel mandates."
CLICK HERE TO SIGN UP FOR OUR HEALTH NEWSLETTER
COVID cases continue to decline nationwide, yet the CDC continues to recommend that everyone aged 6 months and older stay up to date with all COVID-19 vaccines, including an updated vaccine.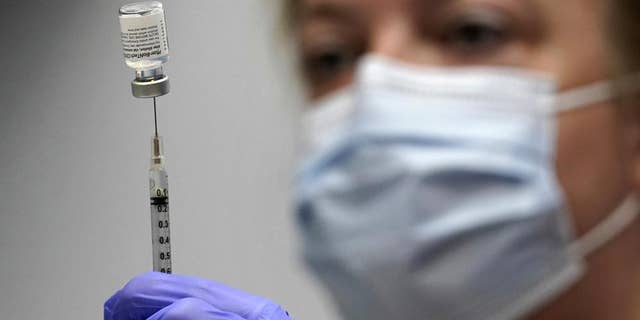 "Whenever there are large gatherings, especially indoors, such as at a conference, there is the possibility of COVID-19 spread, even in periods of low community spread," Nordlund said. "COVID-19 vaccines are effective at protecting people from getting seriously ill, being hospitalized and dying."
While it's been shown that vaccinated people can still get the virus, Dr. Siegel said the vaccine is still beneficial.
CLICK HERE TO GET THE FOX NEWS APP
"It is undeniable that you can still catch COVID even with updated vaccine/boosters, but it does decrease transmission somewhat in the first few months after vaccination — and it definitely decreases the severity and risk of long COVID," he said.
Just under 2,000 people were reported to be infected with COVID in the state of Georgia last week, according to the CDC.