Flu diagnosis could significantly raise heart attack risk, new study finds
People who get influenza could be six times more susceptible to having a heart attack in the days following a flu diagnosis, a new study from the Netherlands has found.
The study's conclusions were scheduled to be presented on April 18 at the European Congress of Clinical Microbiology & Infectious Diseases in Copenhagen, Denmark, as reported by Medscape.
The lead researcher, Dr. Annemarijn de Boer with the Julius Center for Life Sciences and Primary Care at the University Medical Center Utrecht, analyzed test results from 16 labs in the Netherlands, as well as medical and death records.
Of 26,221 cases of influenza between the years 2008 and 2019, 401 people experienced at least one heart attack within a year of the diagnosis, the report said.
HEART DISEASE RISK COULD BE AFFECTED BY ONE SURPRISING FACTOR, NEW STUDY FINDS
Additionally, people had a 6.16 times higher likelihood of having a heart attack in the week after getting the flu compared to the year before or after, the researchers found.
However, when excluding the deaths that occurred outside the hospital, the increased risk was 2.42 times instead of 6.16.
This is likely because most flu testing in the Netherlands is performed in the hospital, which means patients are more likely to have severe illness, according to de Boer.
Similar findings came from a 2018 Canadian study led by Dr. Jeffrey C. Kwong from the Dalla Lana School of Public Health in Toronto, Ontario. 
Researchers found that participants were 6.05 times more likely to have a heart attack in the week after diagnosis.
Inflammation heightens risk, doctors say
Board-certified cardiologist Dr. Mary Greene with Manhattan Cardiology in New York City was not involved in the study, but reviewed the findings.
HEART DISEASE, THE SILENT KILLER: STUDY SHOWS IT CAN STRIKE WITHOUT SYMPTOMS
"While the methodology of this particular Dutch study did not yield as much robust data, the study certainly echoes previous studies that have come to similar conclusions," Greene told Fox News Digital.
"Seemingly common colds can turn into serious medical issues."
"I do agree that a flu diagnosis can increase the odds of heart attack in a select group of patients, especially those with underlying heart disease," she added.
The increase in heart attacks among patients diagnosed with influenza, said Greene, largely stems from the inflammatory process and the environment that is created within the body when someone is fighting off the flu or other viral illnesses.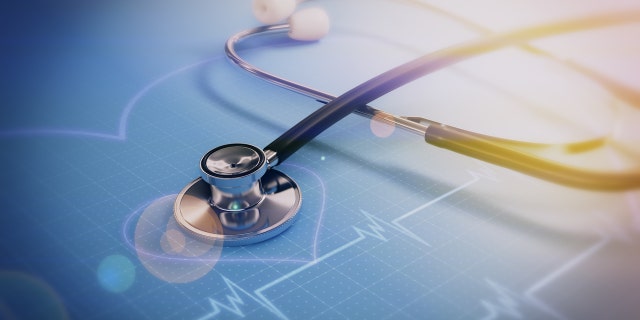 "Such inflammation in the body can make cholesterol plaques more vulnerable to rupture and blood more likely to clot, which is the underlying mechanism of both myocardial infarction (heart attack) and ischemic stroke," she said.
Study had limitations
Dr. Craig Bober, a family medicine physician at Inspira Medical Group Primary Care Mantua in Sewell, New Jersey, who was also not involved in the Dutch research, noted a key limitation of the study.
"It is important to note that the study was not designed to reflect the generalized population, as it looked at only those tested in hospital settings — these patients tend to be the sickest and usually elderly," he told Fox News Digital in an email. 
FDA APPROVES FIRST AT-HOME TEST TO DETECT BOTH FLU AND COVID
"However, the study certainly emphasizes the dangers of seemingly benign virus-mediated infections."
Fox News Digital reached out to the study author for comment.
Prevention, early awareness are key
To help minimize the risk of heart attacks, all people should have a cardiovascular screening starting at age 40, or earlier if there is a history of early heart disease in the family, said Greene of New York City.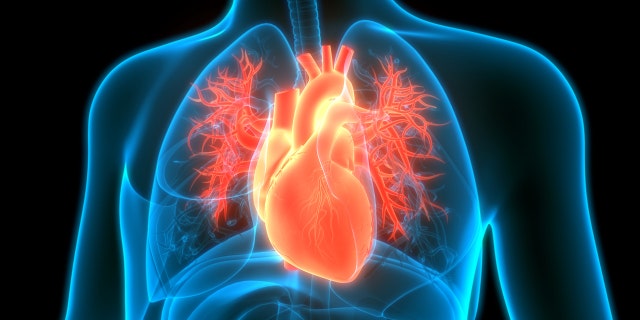 "I also recommend that all patients with underlying coronary artery disease, history of stents, history of heart attack and history of heart failure have their annual flu shot," she said.
"Cardiovascular patients see a larger benefit from influenza vaccination in terms of protection against a heart attack should they become infected with the influenza virus."
CLICK HERE TO SIGN UP FOR OUR HEALTH NEWSLETTER
These findings should serve as a reminder that seemingly common colds can turn into serious medical issues, Bober of New Jersey said.
CLICK HERE TO GET THE FOX NEWS APP
"Anyone with concerning chest pain or shortness of breath — especially those with high-risk medical conditions such as underlying heart disease, lung conditions, diabetes or kidney disease — should seek medical attention sooner rather than later," he added.