I went back to church on Sunday. Here's why we should all consider getting back to religion
NEWYou can now listen to Fox News articles!
I went to church on Sunday. I used to go all the time. Not sure why I stopped. Maybe it was because Sundays morphed into a day to sleep in, have brunch with friends, and then watch sports until evening, living the "Sunday-funday" lifestyle. 
Regardless of why I went to church on Sunday or why I stopped going, I left thinking to myself, I want to come back again next week. It also made me think, perhaps we should all return to our religious community.
Fewer and fewer Americans are attending religious services, and our society is reflecting the loss of morality. "Americans' membership in houses of worship continued to decline… dropping below 50% for the first time in Gallup's eight-decade trend. In 2020, 47% of Americans said they belonged to a church, synagogue, or mosque, down from 50% in 2018 and 70% in 1999." Church membership had been at 70% or above since the statistic started to be measured in 1937. 
In addition, more and more people have not only stopped attending religious services, but have completely left religion behind, with one-fifth of all Americans embracing no religion at all.
'FAMILY IS TO BE CHERISHED,' SAYS DR. NICOLE SAPHIER AS SHE AND HER SON OFFER BOOK TO AID OTHERS IN HARD TIMES
Research has shown that every generation of adults is less religious than the generation that preceded it. "This pattern continues with Generation Z… in terms of identity, Generation Z is the least religious generation yet. More than one-third (34%) of Generation Z are religiously unaffiliated, a significant larger proportion than among millennials (29%) and Generation X (25%)." Research shows that churches (all houses of worship) have to replace 32% of their membership each year just to stay even.
The fact that each generation is less religious than the previous generation is often attributed to the fact that fewer and fewer children are exposed to religious experiences, going to church on a regular basis or even experiences as simple as saying Grace before a meal. This then leads to them being less religious, and the cycle repeats itself.
The COVID pandemic was devastating to the collective religious community, with one in three practicing Christians dropping out of church completely. Post-pandemic, the share of all U.S. adults who say they attend religious services at least monthly is down from 33% to 30%, and one in five Americans say they now attend in person less often than they did before the pandemic.
This is a dangerous development for when people leave their religious community, they are often left to face the world alone, or worse, they develop an unhealthy "online" addiction, as they look to replace their religious community with any community. People are less and less able to turn to close friendships for support. In 1990, 27% of Americans reported have three or fewer close friends. Today, that number is 49%. Nearly 40% of Americans report only having online friendships, while 12% of Americans report having no friend at all.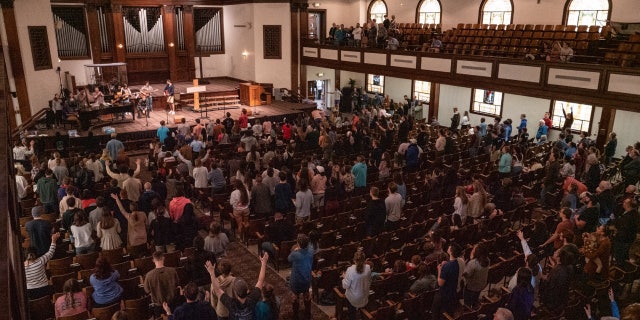 While correlation is certainly not causation, we can see a correlation between the breakdown of the family and decreasing religious affiliation. In the United States today, "nearly 24 million children live in a single-parent family. This total, which has been rising for half a century, covers about one in every three kids across America. A number of long-term demographic trends have fueled this increase, including: marrying later, declining marriage rates, increasing divorce rates and an uptick in babies born to single mothers." This trend correlates with the decrease in religious affiliation.
CLICK HERE TO GET THE OPINION NEWSLETTER
In addition, suicide has increased in correlation with people leaving the church. "Suicide rates increased 37% between 2000-2018 and decreased 5% between 2018-2020. However, rates nearly returned to their peak in 2021." When people lose hope and consider suicide, not having a priest, rabbi or iman to talk with facilitates the taking of one's own life.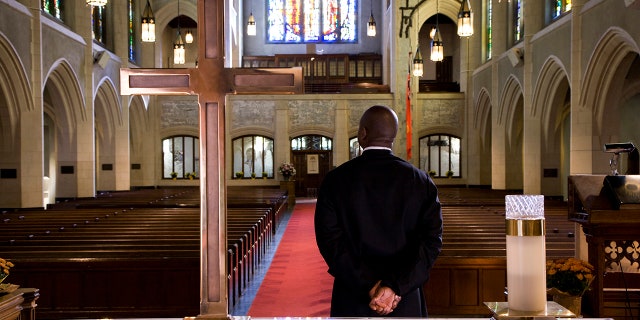 There is not just a downside to the decrease in religious affiliation, there is a loss to society. Participation in organized religion, no matter what the religion, has several benefits. People who are active in religious congregations tend to be "happier and more civically engaged than either religiously unaffiliated adults or inactive member of religious groups," per Pew Research. These people also volunteer to a greater extent and donate more money to charities.
CLICK HERE TO GET THE FOX NEWS APP
Researchers at the Mayo Clinic have concluded, "most studies have shown that religious involvement and spirituality are associated with better health outcomes, including greater longevity, coping skills, and health-related quality of life; less anxiety, depression and suicide."
I went to church on Sunday. I am going to go back next week. Be it attending a mosque on Friday, temple on Saturday, or church on Sunday, perhaps it is time we all reengage with our religious communities.
CLICK HERE TO READ MORE BY JIM NELLES