St. John's Rick Pitino was forced to change his phone number following a Knicks playoff game
Longtime college basketball coach Rick Pitino recently switched jobs, but he is now making another big change.
The St. John's men's head basketball coach attended Sunday's playoff game between the New York Knicks and the Cleveland Cavaliers at Madison Square Garden.
At one point in the game, the broadcast caught Pitino reciting his phone number to another individual. Lip readers were able to pick on what Pitino was saying, resulting in a flurry of incoming calls and text messages.
CLICK HERE FOR MORE SPORTS COVERAGE ON FOXNEWS.COM
"So yesterday I was enjoying the Knicks game n someone read my lips on TV giving out my phone number," Pitino wrote in a tweet.
"Over 300 plus messages came in – here's the bizarre news, 95% were nice n positive. I got a lead on 7 new recruits. My new cell is…"
As of Tuesday evening, Pitino's post had raked in over 1 million views.
ANGEL REESE REVEALS SHE CALLED SHAQ OVER LSU PRAISE AND RECEIVED EXPLICIT RESPONSE
The 70-year-old's run at Iona officially came to an end when he accepted the head coaching position at St. John's in March.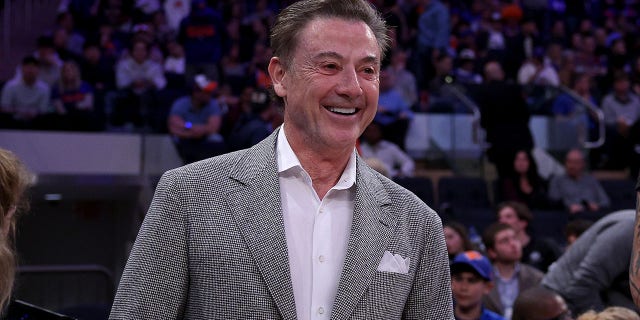 Since then, Pitino has been busy on the recruiting trail. Quinn Slazinski, Daniss Jenkins and Cruz Davis switched from Iona and joined Pitino in New York City.
Sean Conway committed to St. John's last week and UConn's Nahiem Alleyne announced last week on social media that he is transferring to St. John's.
 Pitino is hoping to get the Red Storm back on track.
"It's not going to be difficult," Pitino said during his introductory press conference in March. "There is no difference between St. John's to Connecticut, St. John's to Marquette, St. John's to Xavier. St. John's is one of the legendary names in college basketball. Has it fallen on tough times? Yes, it has, but now we're ready to fall on great times."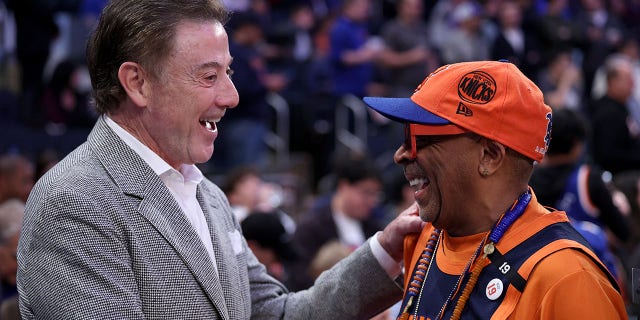 The Knicks went on to defeat the Cavs 102-93 on Sunday to take a 3-1 series lead.
CLICK HERE TO GET THE FOX NEWS APP
The series returns to the Rocket Mortgage FieldHouse on Wednesday for Game 5.