Apple shares annual Environmental Progress Report
Ahead of Earth Day 2023, Apple has updated its environmental page documenting its progress toward becoming carbon neutral by 2030.
As it does every April, Apple has released its yearly Environmental Progress Report, a document detailing the steps Apple takes to lessen its environmental impact.
This year, it also provided a refreshed interactive website that highlights the most important strides the company has made over the past year.
The ultimate goal for Apple is to become carbon neutral in only seven short years. Apple CEO Tim Cook has called it an "immense challenge," but also notes that the company is equally determined to meet it.
As always, recycling is big for Apple. In 2022, 20% of all materials shipped in products came from recycled sources, which Apple points out can lower the carbon impact of its products.
Apple utilizes 100% recycled rare earth elements in its magnets and 100% recycled tin in the solder of some printed circuit boards. In addition, in the iPhone 14, Apple uses 100% recycled gold when plating multiple circuit boards and the wire of all iPhone 14 cameras.
As always, Apple highlights its team of disassembly robots, currently comprised of Daisy, Dave, and Taz. The robots are designed to disassemble iPhones and recover crucial materials like gold, cobalt, tungsten, and rare earth elements.
Additionally, 70% of the iPhone 14 product packaging is made with recycled wood fiber.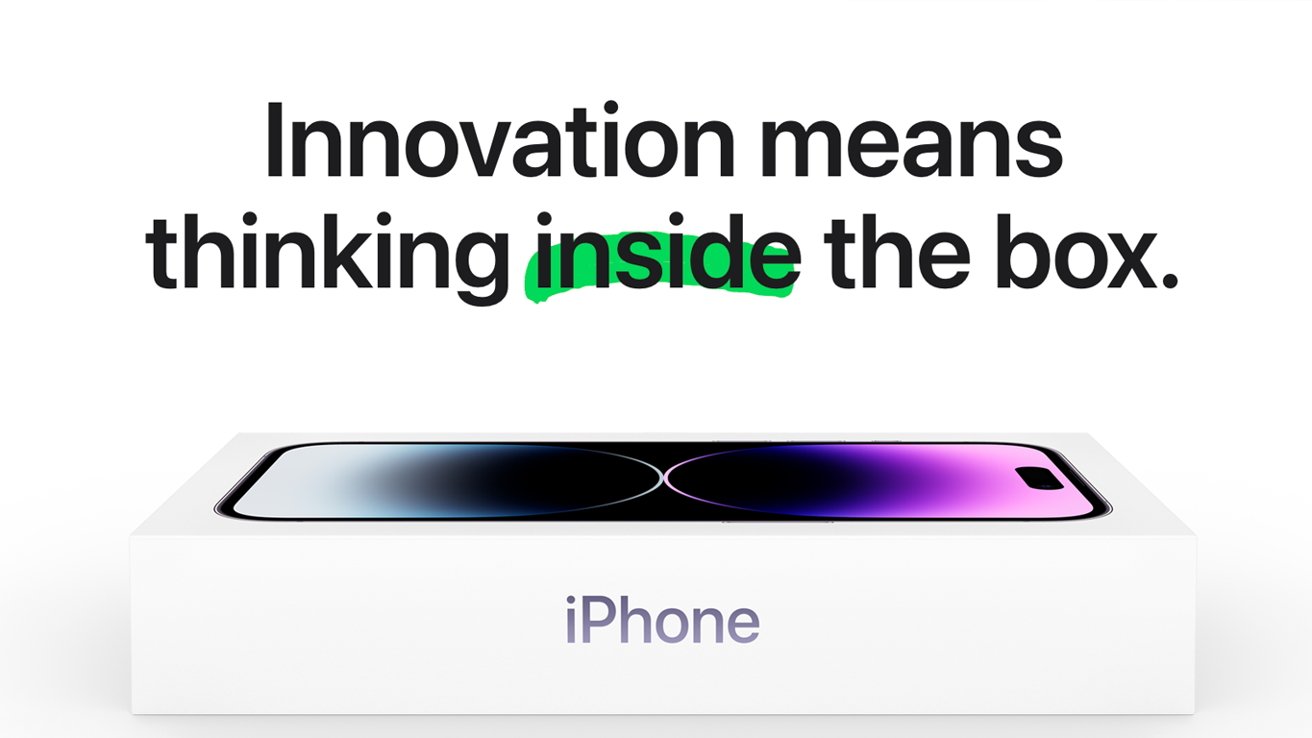 Image Credit: Apple
Apple has taken new steps to reduce the energy its products use. In 2022, all eligible Apple devices received an Energy Star rating, denoting superior energy efficiency. Much of this was due to the transition to Apple Silicon in Mac products.
In addition to reducing the amount of power Apple products consume, Apple continues transitioning to clean energy in its manufacturing process.
In 2022, utilizing renewable energy removed 17.4 million metric tons of carbon emissions from Apple's carbon footprint. And 250 of Apple's suppliers have committed to transitioning to 100% renewable electricity for Apple production.
Apple also provides consumers with ways to help out, encouraging them to participate in the Apple Trade In program rather than keeping or incorrectly disposing of their old Apple products.