Five VR Apps we want to see on Apple's Reality Pro headset
With WWDC 2023 just a few weeks away, all eyes are on Apple's likely foray into a brand new product category, virtual reality. 
Rumor has it that Apple plans to announce and unveil a new mixed reality headset, said to be called Apple Reality Pro, capable of both Virtual and Augmented reality experiences at its annual developer conference, even if a release date is still a few months down the road. 
Apple will reportedly offer developers the option to create apps inside the new rxOS operating system, giving us Apple-powered virtual reality experiences for the first time. The headset will also reportedly run iOS apps that already exist on iPhone. So what apps should Apple bring to Apple VR to ensure its success? What would we like to see on Apple VR when it's unveiled later this year? Here are five apps that absolutely must come to Apple VR.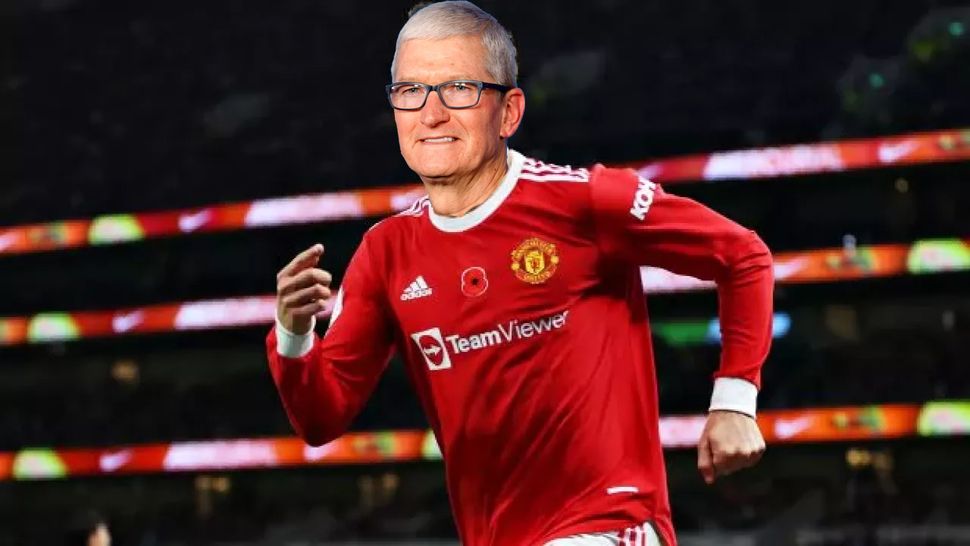 John-Anthony Disotto — How to Editor
I love sports, and more than sports, I love football (soccer for those across the pond). The problem with loving football so much means spending far too much money on going to games. If Apple VR could capture an immersive game experience from your sofa, it would be groundbreaking for the couch-bound pundit like myself.
Sky Immersive offers VR Premier League matches in the UK, but I currently have no way of watching that channel without a VR headset. If Apple could bring VR to the mainstream and give users a reason for wearing a clunky headset, I think immersive sports could be my selling point. Unfortunately, it looks like the Apple VR headset will be far out of my price range, but maybe we'll get a cheaper model in a few years. Until then, I'll keep going to football games in person, where I can smell stale pies and alcohol from the guy sitting in front of me. 
Virtual desktop (but better)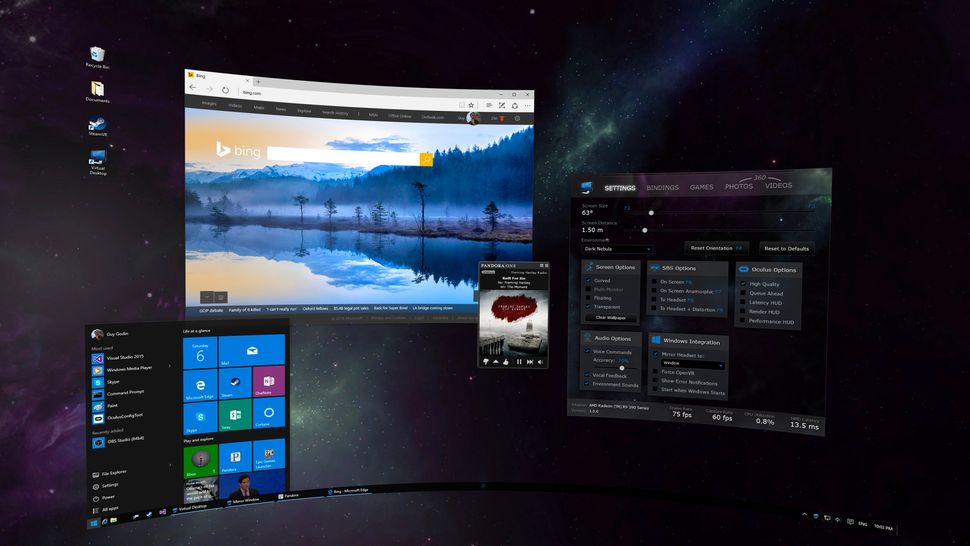 Tammy Rogers — Staff Writer
You know those screens in Minority Report? The ones that Tom Cruise swipes around as he looks gruffly at potential criminals and other sci-fi future bad-dude stuff? I want to use those. I want to pan around in screens that aren't physically there, and I want to throw windows away into the nether when I don't need them, all while wearing a pair of silly gloves. And, if all goes to plan, an Apple branded VR headset will be the portal to that experience.
Oculus Quest Pro already has a feature like this, with digital workstations that can feature massive screens in super compact places. Is sitting in a tiny booth with a headset strapped to your noggin a little dystopian? Yes, no doubt — and that's why we need to rethink it. We need to move away from that shadow of dystopia that visions like Minority Report have cast over VR, and remind everyone that having flexible mobile screens in front of our eyes remains just darn cool.
Don't give me something that looks like a desk I could work at in real life – give me that future desk. The cool one. Tom Cruise's one. Without the crime, and just the 'WOW' factor.
VR racing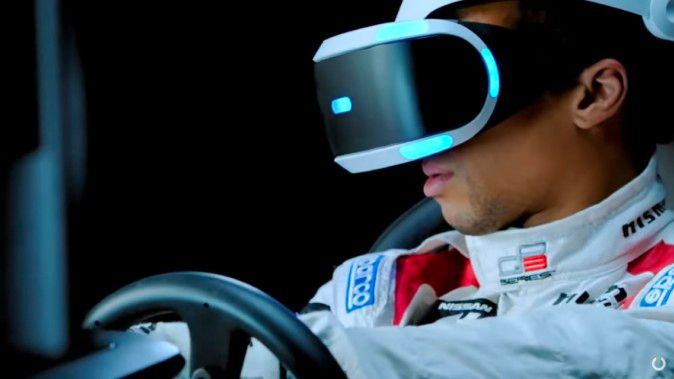 Stephen Warwick — News Editor
Let's face it, virtual reality is all about playing games. Nobody cares about metaverse video conferencing or educational videos, they want to play immersive games, and it doesn't get more immersive than racing in VR. I know that Apple likely won't offer compatibility with PCs and Steam, or other consoles, so AAA titles like EA's Formula 1 games, Grid, Need for Speed, and Forza are off the table. But, what if we could get some VR modes for arcade racers already on Apple devices like Asphalt or Real Racing? I think that would be an electrifying experience in VR. In fact, when it comes to virtual reality racing, I think the sillier the better. 
If you haven't ever seen anyone play the Formula 1 game in virtual reality you should really check it out — the immersiveness is unparalleled, and because racing drivers need to look around to find apexes and spot other drives there's a practical, functional element to using head tracking on a VR headset too. 
I'm skeptical that Apple will be able to deliver AAA racing titles to Apple Reality Pro, but a VR racing title of some description is an absolute must. 
AI applications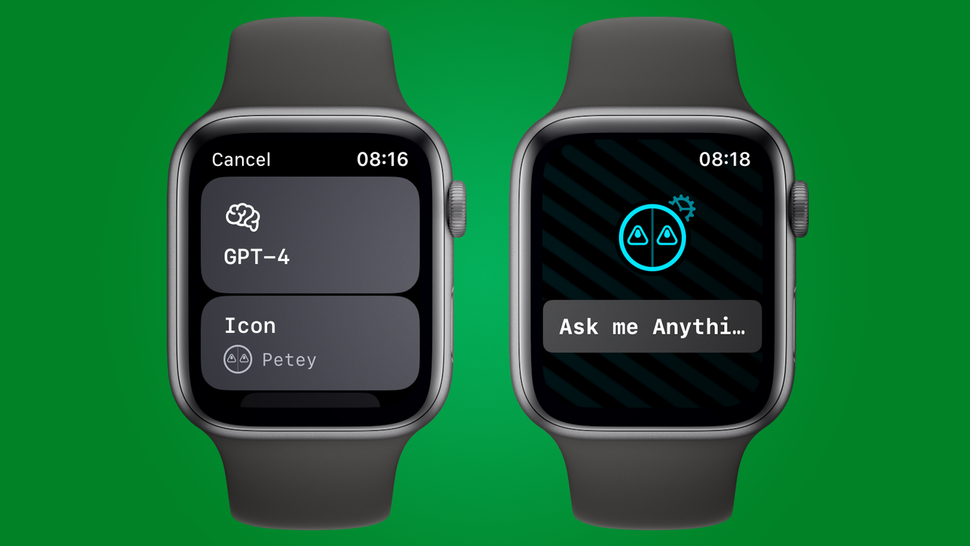 Daryl Baxter — Features Editor
I've been enjoying how AI-powered ChatGPT apps have fit into my Apple devices, from MacGPT on my MacBook, to Petey on my Apple Watch. I can tap on Petey's complication on my watch face, and instantly type or speak a request, wherever I am with an internet connection.
So to see Petey — or a similar AI-powered helper — come to Apple's VR headset simply makes sense. Imagine a constant AI that's placed in the corner of your vision when wearing this, one that you can simply talk to in order to complete tasks or fulfil certain requests.
Not only could this solve some of the input challenges posed by virtual reality environments, but this could be great for accessibility. Someone who is visually impaired could ask Petey, or another ChatGPT app, how far the fridge door is to them with input from a headset's onboard sensors, or what's inside the fridge and at what shelf using image recognition.
There's so much potential here. I'd go so far as to suggest that ChatGPT has the most potential in an AR/VR headset because of these examples. It can help empower someone around their home, and, once the later generations of this headset come out in sleeker and smaller designs, using something like Petey in VR is an intriguing prospect.
Half-Life: Alyx, of course!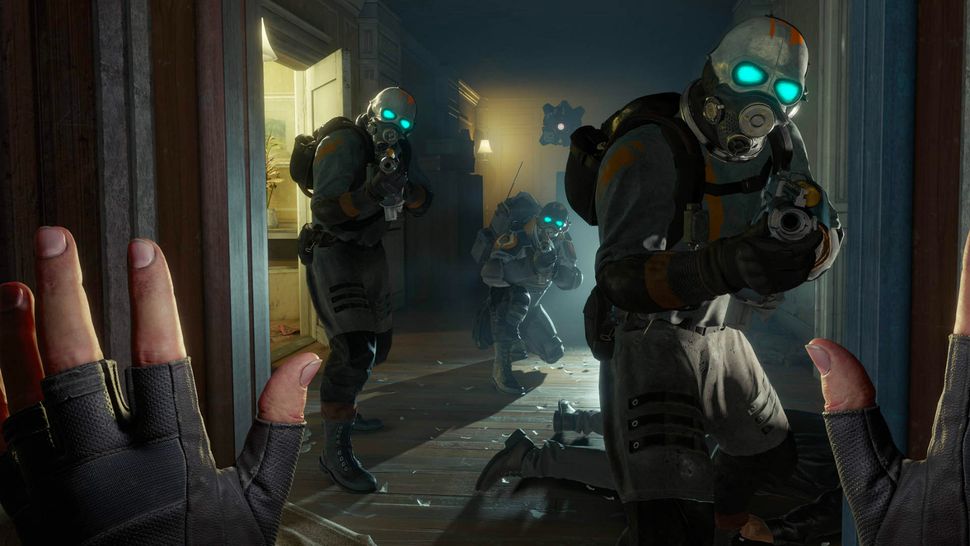 Gerald Lynch — Editor in Chief
If you're at all interested in VR, you've probably heard of Half-Life: Alyx. As close as we may ever come to getting a Half-Life 3 entry into the legendary sci-fi shooting series, developer Valve's Alyx, despite being a few years old now, remains the most impressive virtual reality game released to date. It was the flagship title for Valve's own high-end Index VR hardware, which featured a high-resolution wide-angle screen, and 'knuckle' style controllers for immersive digital interactions. Almost every element of Alyx's world is interactive, with smart physics systems making for a believable, grounded virtual environment. 
Now, everything we know so far about Apple Reality Pro suggests that gaming will not be a focus for Apple's hardware, and Alyx is technically exclusive to Valve's Steam VR platform. But! There are plenty of work-arounds to get Alyx working on other VR headsets, and there's no way Valve isn't aware of that, and if you want a headlining AAA app to lure in VR enthusiasts to the nascent Apple VR platform, Alyx would be the one. So, though it may be unlikely, a partnership between Apple and Valve to bring Alyx to Reality Pro could be mutually beneficial — Apple would get a giant app to showcase the power of its hardware, and Valve could open up a secondary revenue avenue for its VR apps where it'd have greater control over the experience than fan-made ports and work-arounds. 
The importance of the right launch apps for VR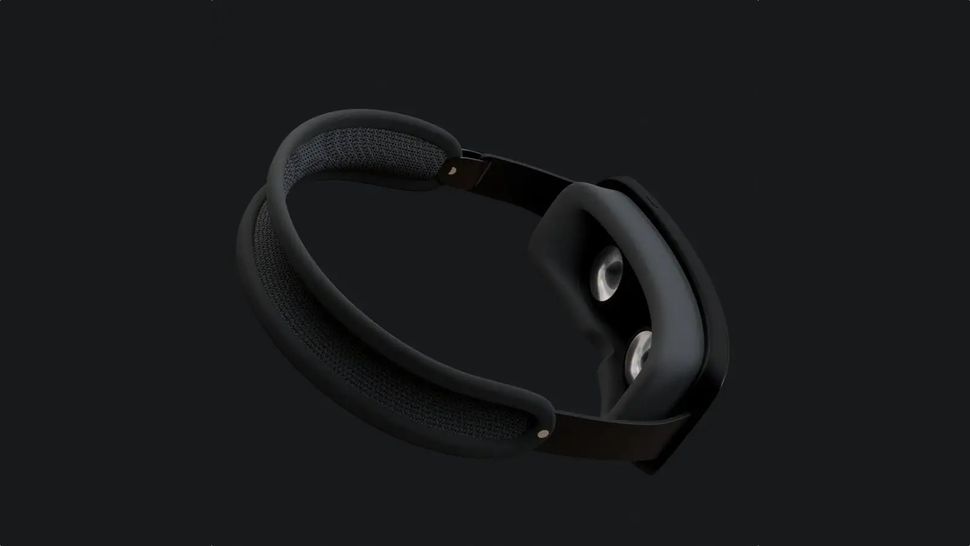 There's a lot riding on Apple's VR headset. It's supposedly been in development for years, and will represent the first new hardware category launched under Tim Cook's (now lengthy) tenure as CEO. Apple's hardware designs are reliably impressive — premium constructions that often push the boundaries of what's cutting edge in the categories they launch into. But hardware is only part of the equation when it comes to VR, and a solid suite of applications that show exactly what Reality Pro can do will be of vital importance. If Apple can address even just one of the above suggestions, it'd make for a very happy iMore team.