Five Zelda clones for iPhone to get you hyped for Tears of the Kingdom
The Legend of Zelda: Tears of the Kingdom is nearly here, and the hype for the Nintendo Switch's follow-up to one of the best video games of all time, Breath of the Wild, is at a fever pitch.
If you're one of the many people that can't wait any longer to get their hands on a copy of Tears of the Kingdom, a bunch of iPhone and iPad games will scratch your itch as you wait to ride across the plains of Hyrule again. 
Here's a look at five of the best iPhone games that will get you excited for the biggest video game release of the year.
Oceanhorn 2: Knights of the Lost Realm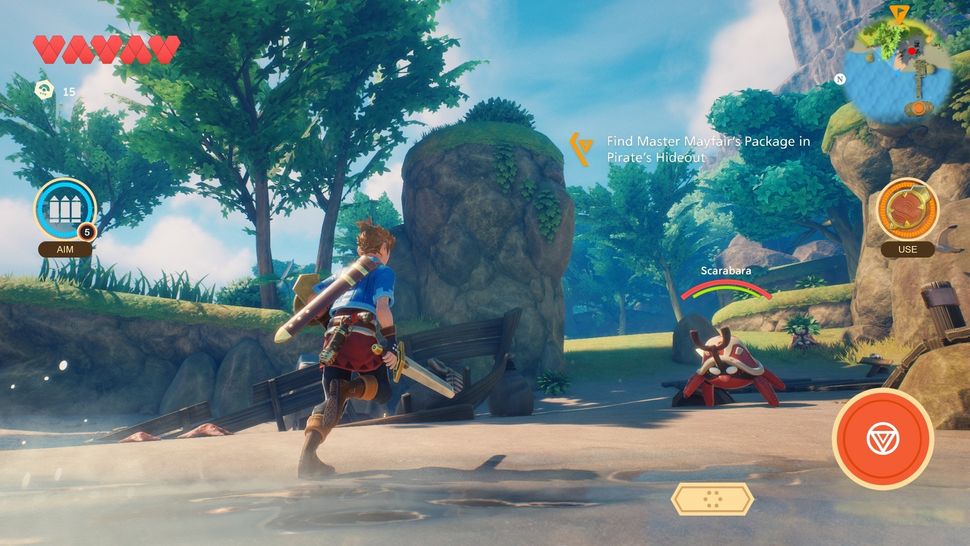 When Oceanhorn 2: Knights of the Lost Realm was released in 2019, the inspirations from Breath of the Wild couldn't be more apparent. You take on the role of a nameless hero tasked with overcoming the antagonist, Mesmeroth.
The game shifted from Oceanhorn's top-down perspective to a new third-person style where you can explore the open world searching for treasure chests and secrets. While the game is far more linear than the experience we expect from Tears of the Kingdom, it does scratch that 3D Zelda itch and sometimes leaves you wondering if you're actually in Hyrule.
Best of all, while Oceanhorn 2 is $29.99 / £29.99 on Nintendo Switch, it's part of Apple Arcade on iOS, meaning you can connect a controller and play on your iPhone or iPad for only $4.99 / £4.99 a month.
Download Oceanhorn 2 from the App Store (opens in new tab)
The Pathless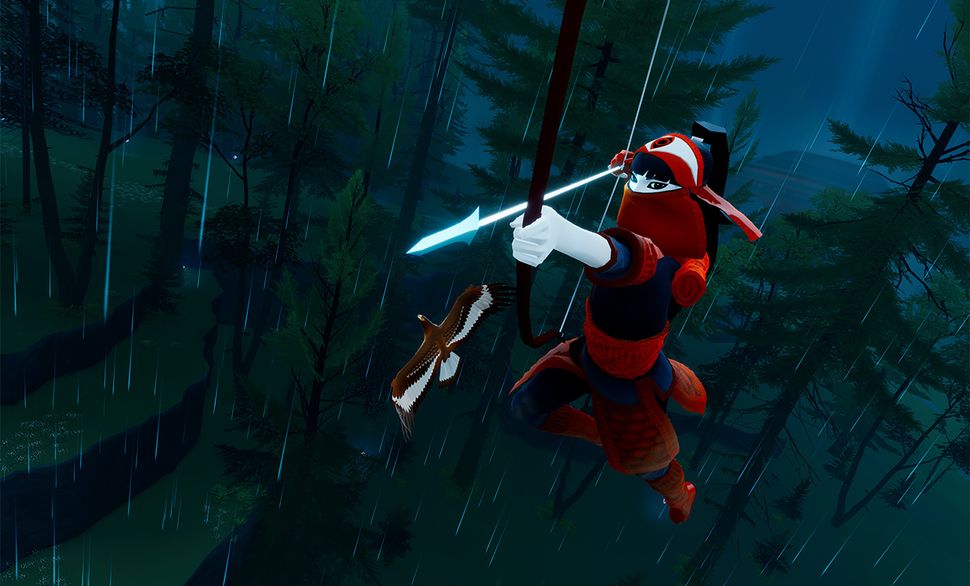 The Pathless is one of the best Apple Arcade games. You play as the Hunter, a master archer caught in a world threatened by a dark curse. As you explore the world covered by a red Ganonesque hue of danger, you'll experience a mix of brilliant puzzles and an immersive open-world experience.
What makes The Pathless so joyous to experience is the freedom in the open world due to the lack of a mini-map and the movement of the Hunter as you traverse a world seeking repair.
Few games, if any, capture the freedom of BOTW and TOTK, and while The Pathless isn't as open as the Zelda games we love, it does give you that refreshing outlook akin to the first time you picked up BOTW in 2017.
Download The Pathless from the App Store (opens in new tab)
Genshin Impact
Genshin Impact's first trailer looked like a cookie-cutter replica of Breath of the Wild – The same art style, the same sort of music, and those bright green blades of anime grass. Two years later and MiHoYo's gacha game has taken the world by storm.
Genshin Impact is a free-to-play RPG on iOS, Android, PlayStation, Windows, and GeForce Now. It has quite the following, with approximately 50 million players in 2022, and it's easy to see why. Genshin Impact is just fun, and exploring the open world on your iPhone or iPad is one of the best gaming experiences available on iOS.
While it's free to play, there is a gacha mechanic which throws the murky waters of RNG gambling elements into an already addictive game. Nevertheless, it's worth checking out, especially if you want to play Tears of the Kingdom and don't own a Nintendo Switch.
Download Genshin Impact from the App Store (opens in new tab)
Cat Quest II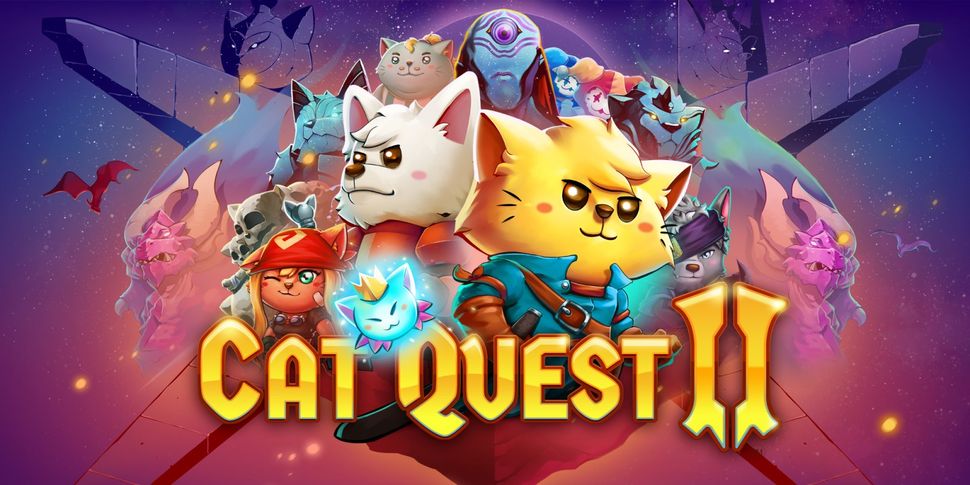 A more traditional style of dungeon crawling Zelda but with cats? Yep, Cat Quest II is essentially just that. With a cute art style and loads of personality, it's a fun pick-up-and-play game when you're on the go.
Another game from this list on Apple Arcade, Cat Quest II, lets you explore a 2D open world set in a kingdom of cats and dogs. Not only can you play as a cat, but there's also a dog character option and co-op. Give this charming game a try now!
Download Cat Quest II from the App Store (opens in new tab)
Bastion
Before critically acclaimed Hades, Supergiant Games made an iconic iOS game called Bastion. Built over two years, Bastion was a trailblazer for what games on iPhone and iPad would become and, to this day, is one of the best offerings on the App Store.
You play as the Kid as you explore the different levels and fight your way through various enemies. If you've ever played Hades, you'll be familiar with the art style of Bastion, and so it looks good to this day, almost 12 years later.
Bastion has a reactive narrator that narrates the game as you play through colorful floating islands, in a world devasted by a kind of apocalypse called 'the Calamity'.
You can try out Bastion for free on the App Store and unlock the full game via in-app purchases for $4.99.
Download Bastion from the App Store (opens in new tab)
Not long to wait for Tears of the Kingdom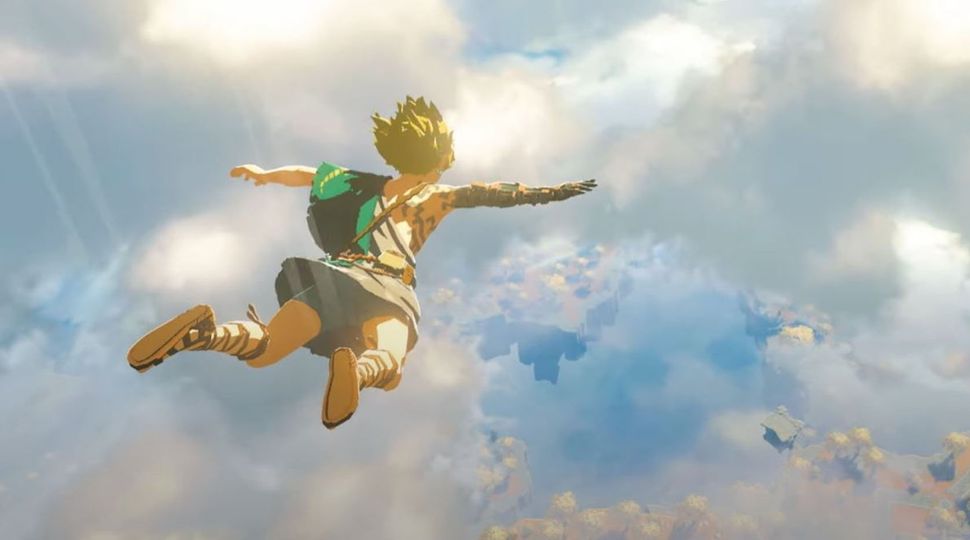 Tears of the Kingdom is out on May 12, so whether or not you want to explore Hyrule on release day or months down the line, these five iOS games are excellent choices for the next time you want a Zelda-esque game to play without picking up your console.
With the best iPhones now capable of running demanding games like some of those featured in our list above, who's to say we won't one day see a Zelda game on the iPhone? After all, Nintendo does love a mobile game…