Steve Jobs' handwritten Apple-1 advertisement sells for $175k at auction
Vintage Apple items are quite popular, and quite a few end up at auctions. We've seen a bunch of first-batch original iPhones from 2007 being auctioned off recently, but now we have something even rarer — a handwritten Apple ad from Steve Jobs that has survived the times.
The ad copy for Apple-1, handwritten by Steve Jobs, was recently auctioned off by Boston-based RR Auctions. It fetched a whopping $175,759 at the auction, which is six times the estimated value of the artifact. It's one of the earliest Apple marketing copies you will be able to find an original copy of, even though this is still an early draft.
Handwritten ad gives a glimpse into early Apple marketing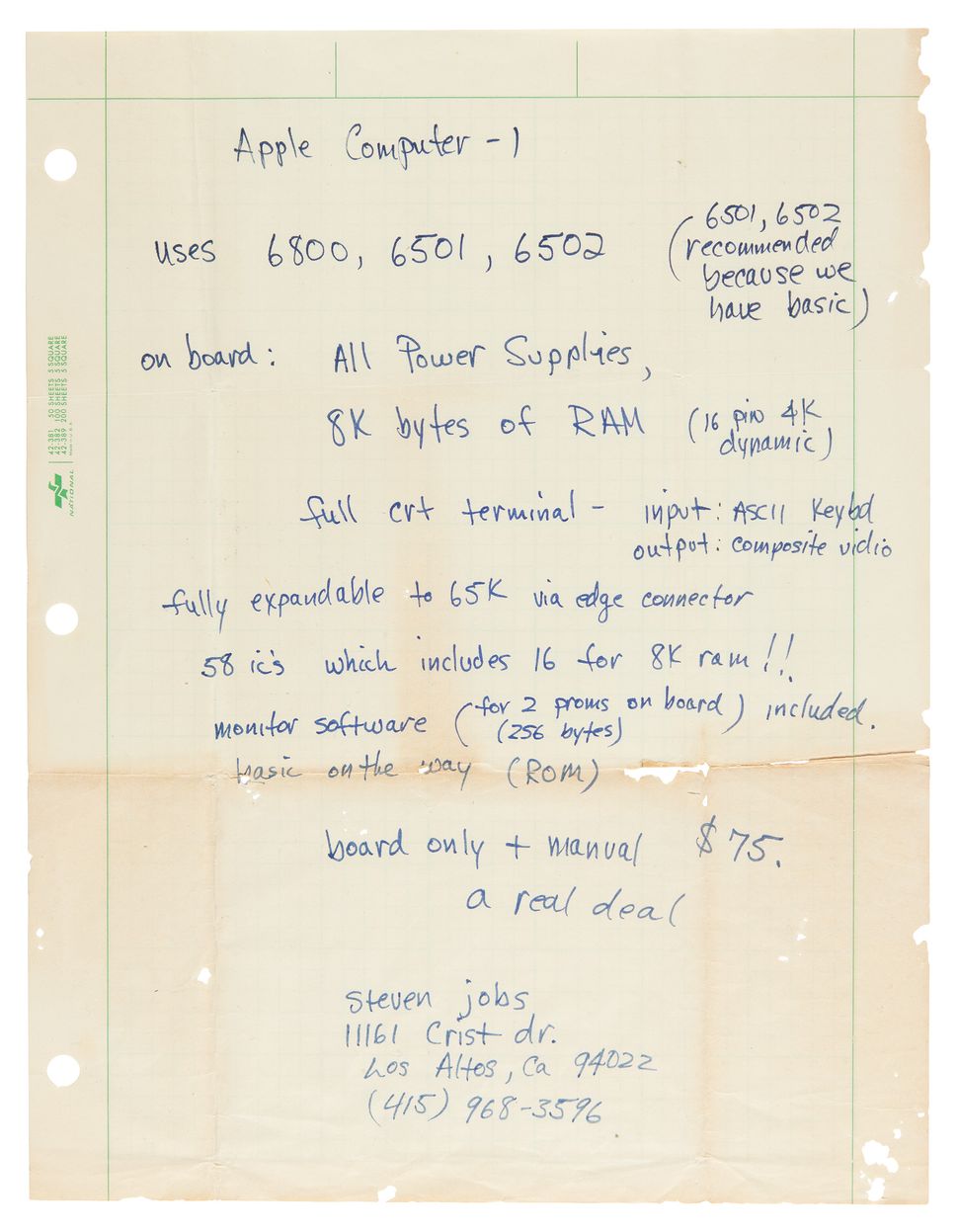 The ad copy in question dates back to somewhere before 1976. It has been confirmed by Apple historian Corey Cohen to line up with the original ad for the Apple-1, which was published in the July 1976 edition of Interface Magazine. The auction listing also included two original color glossy Polaroid photographs showing an assembled Apple-1 computer board with a keyboard and monitor, and the monitor showing an Apple Basic program running. 
The ad draft shows Jobs' focus on the hardware and software capable of the early Apple machine and Apple's price-based marketing, calling the $75 bundle a "real deal." 
RR Auctions also noted the origin of these auction items, "The provenance of this extraordinary piece stems from a close friend of Steve Jobs, who shares fond memories and experiences with the technology pioneer. Having been present during the Apple-1's developmental phase, the original recipient received these items as cherished keepsakes, amplifying their historical significance."
The ad copy and the photographs give a rare glimpse into the early Apple days, right around the inflection point that propelled the company from being a garage startup to making the best Macs, iPhones, and more today.