The Bang & Olufsen Beosound A5 is the portable speaker Apple should have made
Apple doesn't make a portable speaker to go with its very un-portable HomePod. But if it made one like the Bang & Olufsen Beosound A5 it'd instantly be the best portable Bluetooth speaker yet.
That's because the Beosound A5 just looks gorgeous with its two color options. There's a black anthracite aluminum version with a dark oak wood speaker cover that looks absolutely stunning. Then there's the natural aluminum version with a woven paper fiber front. They both look good, although we know which our fave is.
The Beosound A5 doesn't just look good, though. It has the features to back it up.
Sounds good to us
Those features of course start with support for AirPlay 2, which is always a good jumping-off point. Then there's also support for Chromecast and Spotify Connect. You probably wouldn't get that if this had an Apple logo on it, though.
In terms of innards, there's a 5.25-inch woofer and a pair of 2-inch midrange speakers. An additional three-quarter-inch tweeter handles the highs. But really, we're only here for those looks.
"Beosound A5 is our new high-end portable speaker which combines Bang & Olufsen's long-standing approach to timeless design with our vision on sound for the future", says VP of Product Marketing, Michael Henriksson via press release. "We're excited to collaborate with GamFratesi for the first time, to create two speaker designs that are rooted in a Scandinavian aesthetic with a distinct design signature on their own".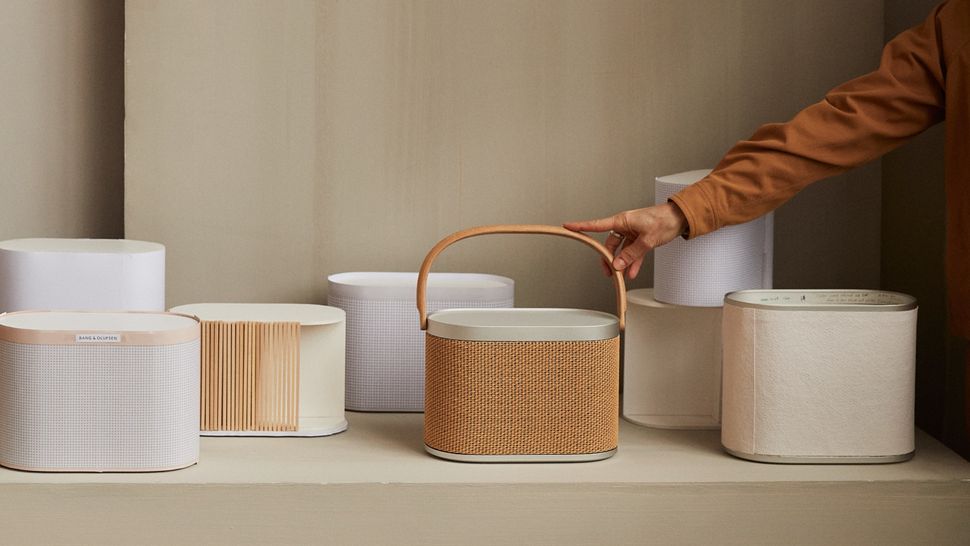 That Scandinavian aesthetic doesn't come cheap, though. There's some very Apple-like pricing going on with the dark wood version available for $1,149 and the cheaper Nordic weave setting buyers back $1,049. Neither is what we'd call cheap but oh boy just look at them.
It's surely only a matter of time before Apple launches something like this under the HomePod name. And let's just hope it looks something like this one.