Biden pulls aid from Mideast ally over human rights, diverts money to Taiwan
The Biden administration will redirect the bulk of an $85 million military aid package from Egypt to Taiwan, citing concerns about human rights abuses. 
"We are consulting with Congress as we finalize our actions," a State Department spokesperson said in response to Sen. Chris Murphy's, D-Conn., comments on the Senate floor urging the administration to withhold more funds. 
The State Department will redirect $55 million of the funds to Taiwan, with the remaining $30 million earmarked for Lebanon, the department noted in a letter to congressional committees explaining the decision. 
A State Department spokesperson told Fox News Digital that Egypt will still receive the bulk of a total $1.3 billion marked for financial aid, of which that portion is not subject to human rights conditions in Egypt — but a total of $320 million is subject to "conditions" set out by Congress, of which the $85 million was carved out after determining Egypt failed to live up to its promises.
TREASURY IMPOSES TERRORISM SANCTIONS ON HEZBOLLAH-LINKED NETWORK IN LEBANON, SOUTH AMERICA
Egypt had to show "clear and consistent progress" towards releasing political prisoners, providing detainees with due process and preventing harassment of American citizens, and the requirement "may not be waived," the spokesperson stressed. 
But a further $235 million was subject to human rights-related conditions, and the Secretary exercised his authority to waive the certification requirement related to those funds "in the U.S. national security interest," the spokesperson explained.
"The Secretary determined that Egypt had not fulfilled these conditions and directed the Department to reprogram this $85 million to other U.S. national security priorities and countries, in consultation with Congress," the spokesperson added, noting that the diversion of funds to Taiwan remains consistent with the one-China policy. 
ISRAEL ACCUSES IRAN-BACKED HEZBOLLAH OF BUILDING AIRPORT DESIGNED FOR ATTACK, AMID BIDEN $6B SWAP DEAL
The administration "will continue to provide defensive articles and services necessary for Taiwan to maintain a sufficient self-defense capability" and "continue to oppose any unilateral changes to the status quo" without supporting Taiwan independence.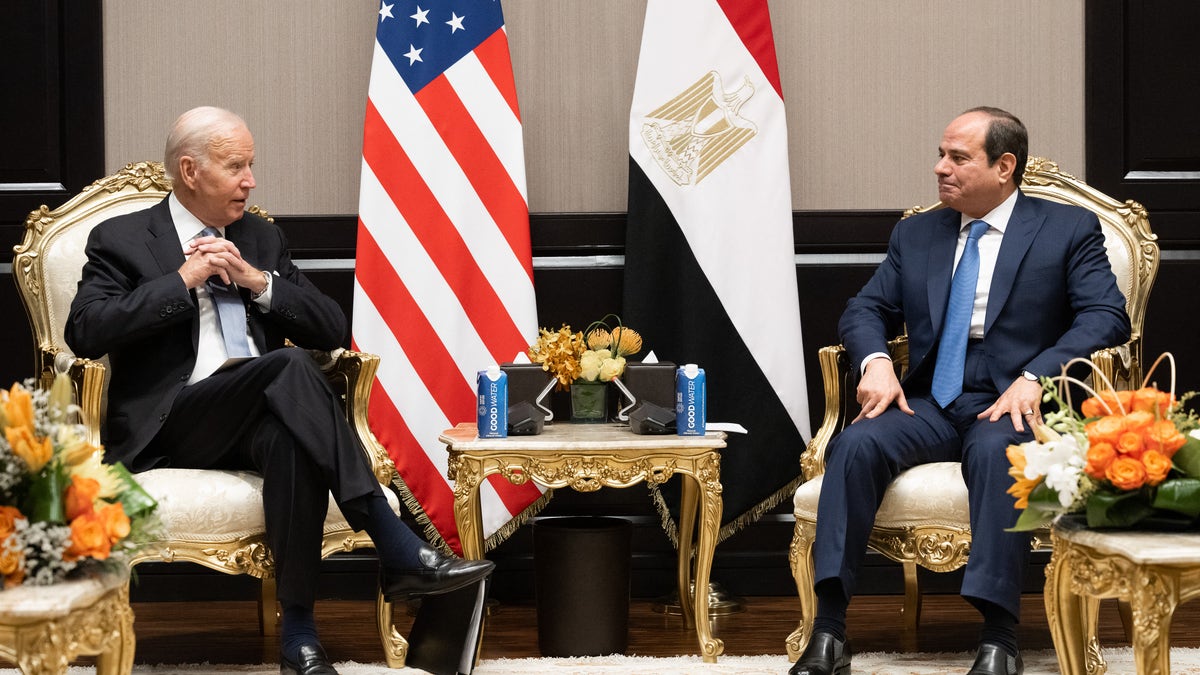 The Egyptian embassy in Washington, D.C., did not respond to a Fox News Digital request for comment by time of publication. 
Murphy has urged the administration to withhold the additional $235 million, praising the decision to do so with the first tranche because "there's just no question there has not been enough progress." 
WAR ON TERROR SUCCEEDED BUT EXPERTS LAMENT 'COST' OF HUMAN LIFE, 'DISTRACTION' FROM OTHER THREATS
The U.S. considers Egypt a "critical defensive partnership" and vital to conducting its Middle East policy — especially counter-terrorism operations — according to the State Department's webpage regarding U.S.-Egypt relations.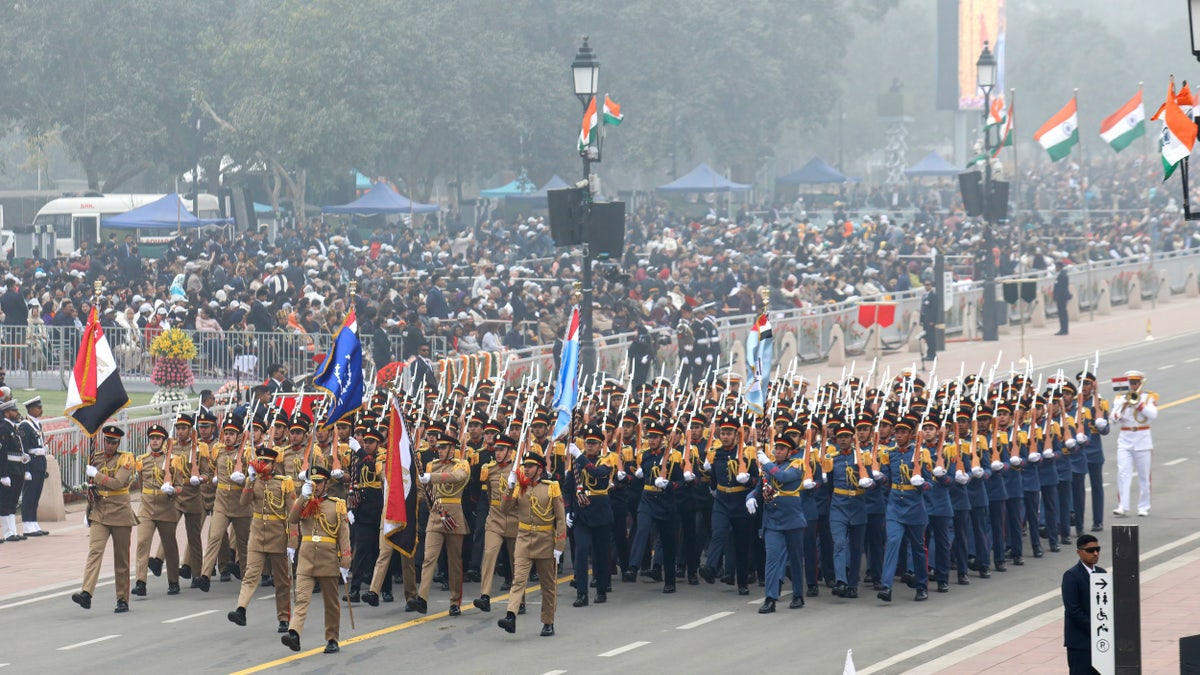 While the U.S. military maintains no combat basing in Egypt, the two have remained close military allies for the past 40 years. Egypt maintains a robust military, ranking 14th, according to Global Firepower — just ahead of Ukraine and Iran, but lagging behind Turkey and Brazil. 
The U.S. has annually provided $1.3 billion in aid to Egypt as part of the 1979 Egyptian-Israeli peace treaty, but over the past decade, Congress has tried to tie the funds to concerns over human rights conditions in the country.
SYRIANS ATTEMPTING TO ILLEGALLY ENTER LEBANON INJURED IN LAND MINE EXPLOSION
Rights groups have long accused Egypt of widespread human rights abuses under President Abdel Fattah el-Sisi's government, including torture and enforced disappearances.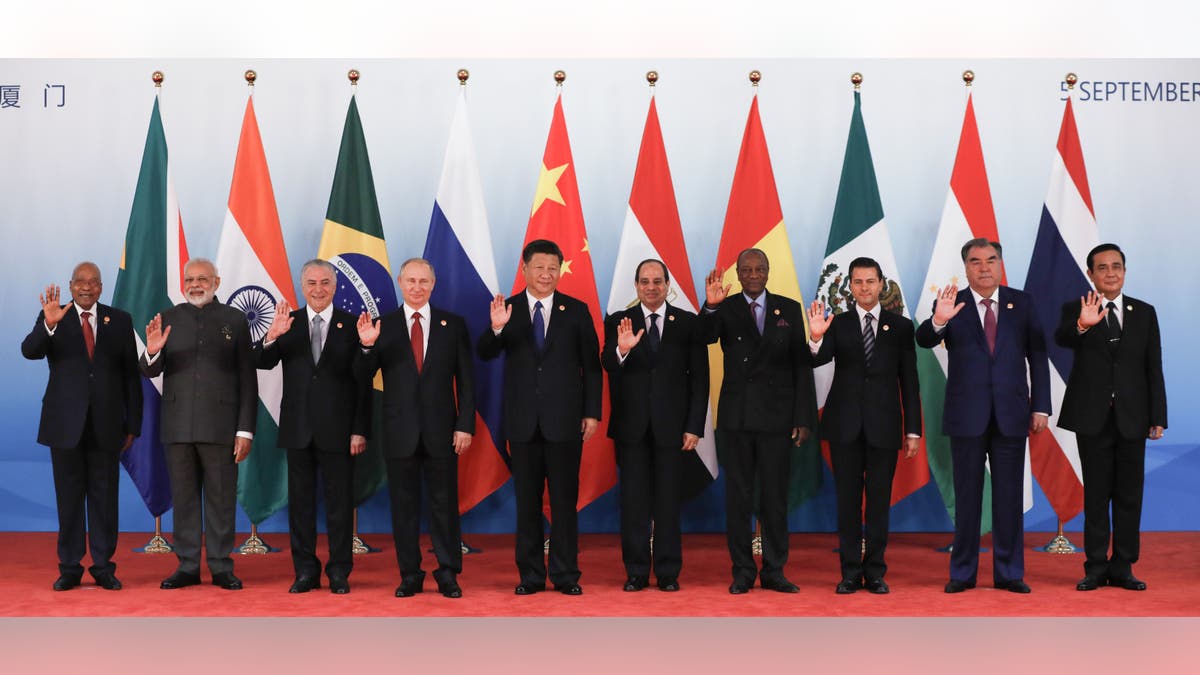 Egyptian authorities have taken some steps since late 2021 that aim to address rights, including launching a human rights strategy and ending a state of emergency, but critics have dismissed the measures as largely cosmetic.
Some high-profile detainees have been pardoned or released, but activists say new detentions have outnumbered releases and that thousands of political prisoners remain in jail, with restrictions on free speech as tight as ever.
CLICK HERE TO GET THE FOX NEWS APP
Withholding funds could also push Egypt into a closer relationship with China: Beijing invited Cairo to join the BRICS economic alliance, which Egypt hopes will help ease its shortage of foreign currency and attract new investment. Egypt immediately accepted the offer, which BRICS offered to six countries overall, including Saudi Arabia, Iran, Ethiopia, Argentina and the United Arab Emirates.
"I appreciate Egypt being invited to join BRICS and look forward to coordinating with the group to achieve its goals in supporting economic cooperation," el-Sisi said soon after being invited.
Reuters contributed to this report.