British MP compared to Putin for saying traditional marriage 'only possible basis' for 'successful society'
A Conservative member of U.K. Parliament was condemned and likened to Russian President Vladimir Putin for claiming marriage between a man and a woman forms the basis of a healthy society.
Tory MP Danny Kruger took flak for the comments he made in a speech at the National Conservatism Conference on Monday, according to the BBC.
"[T]he normative family — held together by marriage, by mother and father sticking together for the sake of the children and the sake of their own parents and for the sake of themselves — this is the only possible basis for a safe and successful society," Kruger said.
"Marriage is not all about you," he continued. "It's not just a private arrangement. It's a public act, by which you undertake to live for someone else, and for wider society; and wider society should recognize and reward this undertaking."
CONGRESS MEMBERS BLAST UK FOR 'HARASSMENT' OF CHRISTIANS IN RARE REBUKE OF CLOSE US ALLY
Describing his belief about marriage as one of "three home truths" necessary "to navigate these difficult times," Kruger also emphasized the importance of a government defending families and putting the interests of its own citizens over those of other countries.
Kruger drew condemnation for his assertions, which Conservative Chair of the London Assembly Andrew Boff claimed was "reminiscent of some of the diatribes that Putin comes out with."
Boff, who in 2005 became the first British person to enter into a same-sex civil union, told the BBC that Kruger "does not speak for the average Conservative," and said the political party desires "stable families however they look to nurture young people and provide the building blocks of our communities."
CHRISTIANITY DWINDLES TO MINORITY RELIGION IN ENGLAND, WALES FOR FIRST TIME ON RECORD: 'NOT A GREAT SURPRISE'
Boff added that "the definition of what that family is should not be down to any one religion, state or political splinter group."
Christine Jardine, a Liberal Democrat equalities spokesperson, also blasted Kruger's remarks to the BBC, claiming they "show just how utterly out of touch the Conservative Party is with modern-day Britain."
UK GOVERNMENT ADMITS 'INAPPROPRIATE' TO ARGUE BIBLE 'OFFENSIVE' IN CASE AGAINST CHRISTIAN STREET PREACHER
"Conservative MPs are happy to lecture families on how to live, while making life harder and harder for millions of families through the cost-of-living crisis and years of unfair tax rises," Jardine said.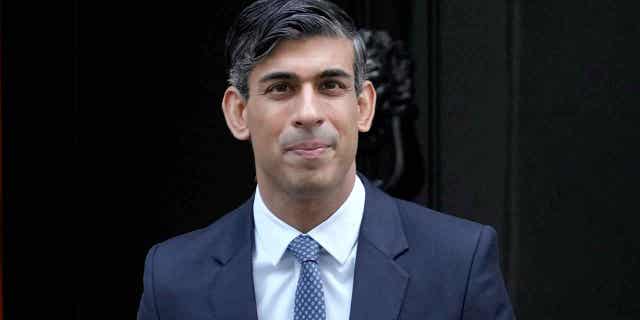 CLICK HERE TO GET THE FOX NEWS APP
U.K. Prime Minister Rishi Sunak, also a member of the Conservative Party, likewise distanced himself from Kruger's comments through a spokesperson, who told the BBC that the views expressed at the conference do not necessarily reflect those of the government.