China Xi Jinping tells national security team to prepare for 'worst-case scenario' as leaders warn of AI risks
Chinese President Xi Jinping on Tuesday advised his national security team to prepare for the worst-case scenario amid an increase in threats — both internally and externally — to the nation. 
The comments, carried on the state-run Xinhua News Agency, came during a meeting of the Chinese Communist Party's National Security Commission. 
Xi said the "complexity and difficulty of the national security issues we now face have increased significantly." 
China must "adhere to bottom-line thinking and worst-case scenario thinking, and get ready to undergo the major tests of high winds and rough waves, and even perilous, storm seas," he said.
US GOVT SENT $1.3 BILLION TO CHINA, RUSSIA FOR GENDER EQUALITY, CAT EXPERIMENTS AND WUHAN LAB RESEARCH
The meeting in Beijing discussed the need for "dedicated efforts to safeguard political security and improve the security governance of internet data and artificial intelligence," the official Xinhua News Agency said.
Xi, who is China's head of state, commander of the military and chair of the party's National Security Commission, called at the meeting for "staying keenly aware of the complicated and challenging circumstances facing national security."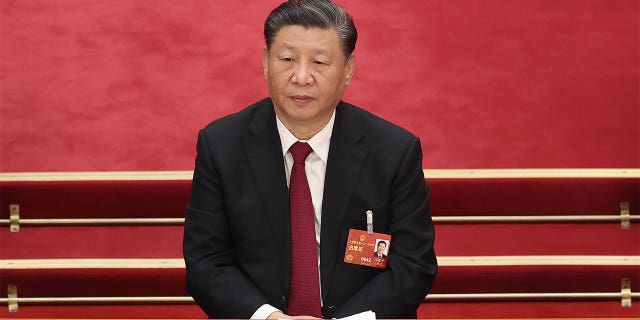 China needs a "new pattern of development with a new security architecture," Xinhua reported Xi as saying.
Party leaders meanwhile were reported as warning of the risks posed by advances in AI while calling for heightened national security measures.
China already dedicates vast resources to suppressing any perceived political threats to the party's dominance, with spending on the police and security personnel exceeding that devoted to the military.
CHINESE 'DEBT-TRAP' CRIPPLING POOR ECONOMIES, ENDANGERING US NATIONAL SECURITY
Beijing has been cracking down on its tech sector in an effort to reassert party control, but like other countries it is scrambling to find ways to regulate fast-developing AI technology.
The most recent party meeting reinforced the need to "assess the potential risks, take precautions, safeguard the people's interests and national security, and ensure the safety, reliability and ability to control AI," the official newspaper Beijing Youth Daily reported Tuesday.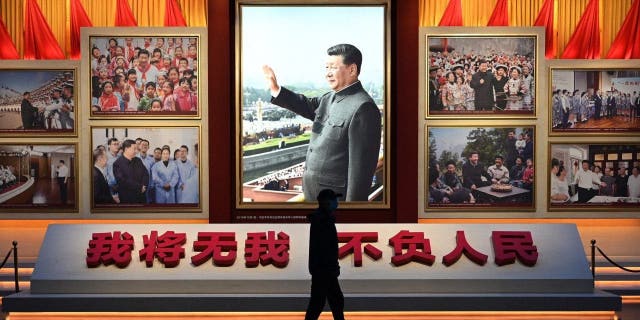 China warned as far back as 2018 of the need to regulate AI, but has nonetheless funded a vast expansion in the field as part of efforts to seize the high ground on cutting-edge technologies.
A lack of privacy protections and strict party control over the legal system have also resulted in near-blanket use of facial, voice and even walking-gait recognition technology to identify and detain those seen as threatening, particularly political dissenters and religious minorities.
AI's risks are seen mainly in its ability to control robotic, self-governing weaponry, financial tools and computers governing power grids, health centers, transportation networks and other key infrastructure.
CLICK HERE TO GET THE FOX NEWS APP
China's unbridled enthusiasm for new technology and willingness to tinker with imported or stolen research and to stifle inquiries into major events such as the COVID-19 outbreak heighten concerns over its use of AI.
The Associated Press contributed to this report.