DeSantis fires back at Disney as company tries to 'usurp' state oversight
Florida Gov. Ron DeSantis announced the state legislature is working on a bill to reassert its control over Disney World's Reedy Creek Improvement District.
DeSantis said the legislature will void a development agreement Disney made to invalidate the state's oversight of the area. DeSantis had signed a bill earlier this year, HB 9-B, that stripped Reedy Creek Improvement District of its self-governance privileges, giving oversight back to the state.
"Disney's corporate kingdom is over — despite their repeated and futile attempts to circumvent the Legislature and the will of the people," said Governor Ron DeSantis Monday. 
DeSantis had appointed the Central Florida Tourism Oversight District Board to replace the Reedy Creek Improvement District, but the oversight board discovered the district had made development plans with Disney right before HB 9-B was enacted, giving control of the district's development rights to Disney, Click Orlando reported.
WAR OVER THE CORPORATE KINGDOM: DESANTIS' NEW BOARD SPARS FOR CONTROL WITH DISNEY
DeSantis said the deal was "designed to usurp the authority of the CFTOD board."
"They [Disney] are not superior to the laws that are enacted by the state of Florida," the governor said during a news conference Monday. "They thought they could create a development agreement that would render everything we did null and void. That's not going to work, that's not going to fly."
DISNEY'S REEDY CREEK IMPROVEMENT DISTRICT TO GET NEW NAME, GOVERNOR-APPOINTED BOARD
The press conference was delivered at the Reedy Creek Administration Building. The governor added that lawmakers will end Disney's self-inspection of rides, while allowing the state to examine an amusement ride if someone is seriously injured. 
"Their cheerleaders in the media thought that Disney 'outsmarted' the state, but the new control board uncovered their sloppy scheme, and the agreements will be nullified by new legislation that I intend to execute. Disney will operate on a level playing field with every other business in Florida. I look forward to the additional actions that the state control board will implement in the upcoming days," DeSantis continued.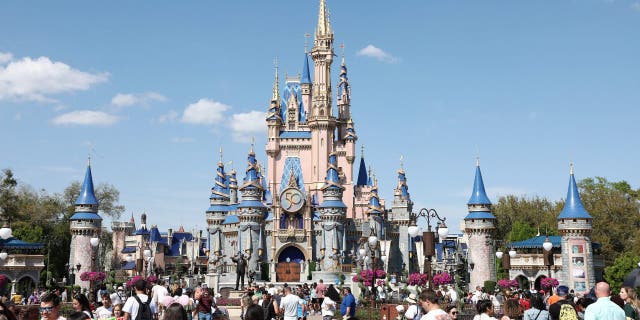 DISNEY, NELSON PELTZ FIGHT ESCALATES IN BOARD BATTLE
"People are like, 'Well, there's what should we do with this land?" said DeSantis at the press conference Monday. "Maybe create a state park, maybe try to do more amusement parks? Someone even said, 'Maybe you need another state prison?' Who knows? I just think that the possibilities are endless."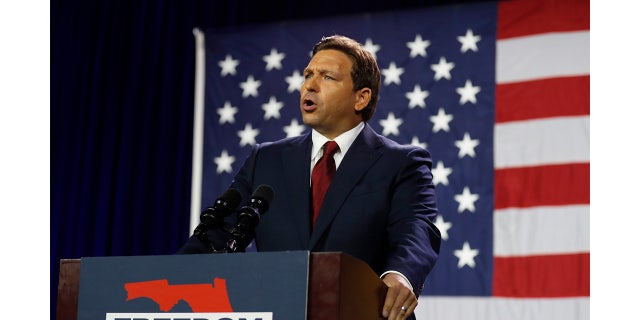 CLICK HERE TO GET THE FOX NEWS APP
DeSantis said lawmakers could roll out the bill by as early as next week, according to the Orlando Sun Sentinel.