Doomsday clock faces mockery for warning we're '90 seconds' from midnight: 'Stupidest s–t I have ever seen'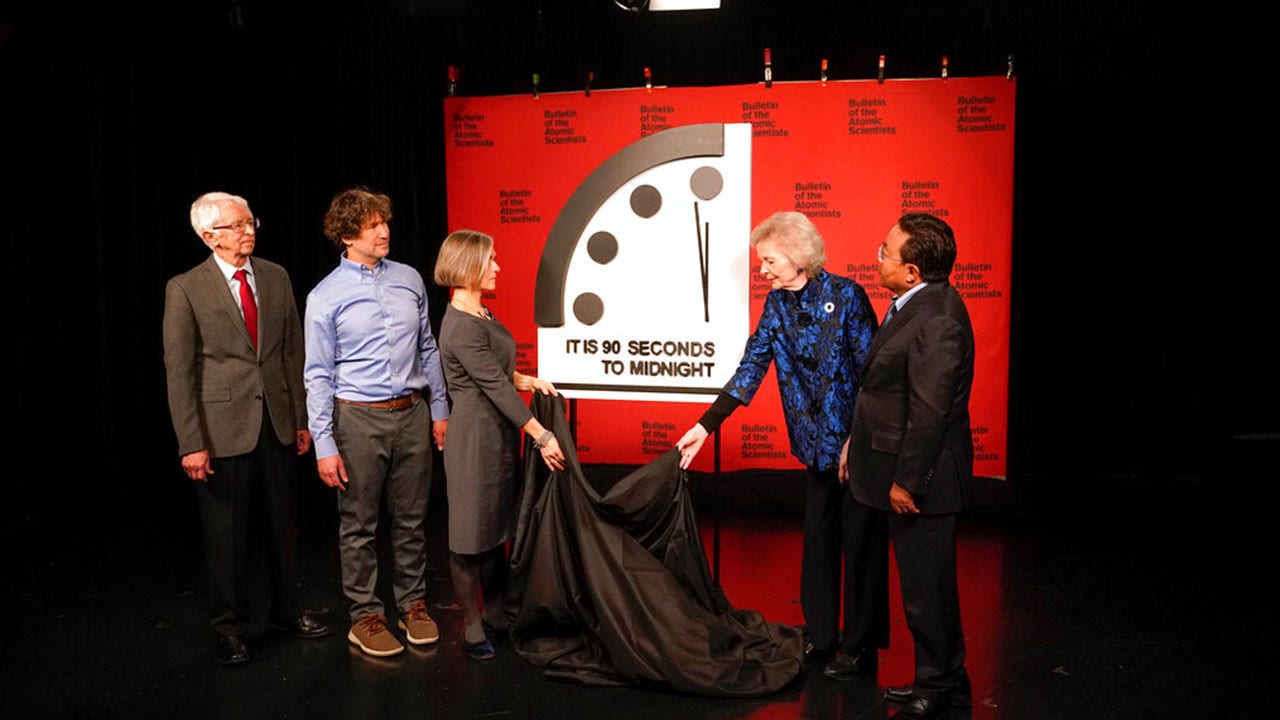 The Bulletin of the Atomic Scientists revealed Tuesday that their Doomsday Clock is now set to 90 seconds to midnight, the closest the group has observed the world to an apocalypse since it began the project in 1947. The group stated the reason for the change was the Russia-Ukraine war, which began in February of last year.
Last year, U.N. Secretary-General Antonio Guterres warned that the world is in "a time of nuclear danger not seen since the height of the Cold War." Over the past year, Russian President Vladimir Putin and other officials from the country have issued warnings about nuclear conflict.
People reacted to announcement, which took place at the National Press Club in Washington, D.C., on Twitter.
Many were critical of the group's prediction and purpose.
CRITICS CALL OUT BIDEN ADMINSTRATION FOR NOT WALKING AWAY FROM IRAN NUCLEAR DEAL DESPITE RECENT RHETORIC
"This is the stupidest s–t I have ever seen [sic] im guna [sic] make a the doomsday turtle race where we race turtles once a year to see if we move closer to the apocalypse because it has more logic behind it than this that and it will be very cute to watch little turtles running," Tim Pool, a popular independent journalist, tweeted.
"I think these people want to be taken seriously?" asked Steve Cortes, a conservative commentator.
Criticism of the Doomsday Clock was widespread. Not only did independent journalists and right-leaning pundits voice criticism, but members of the more establishment press did as well.
Derek Thompson, a staff writer at The Atlantic, tweeted "The Doomsday Clock is so absurd. How are news organizations still treating this joke of false precision with any kind of reverence. It's like meteorologists solemnly and humorlessly reporting the results of Groundhog Day."
NY GOV. KATHY HOCHUL ON REHIRING UNVACCINATED HEALTH CARE WORKERS: NOT THE 'RIGHT ANSWER'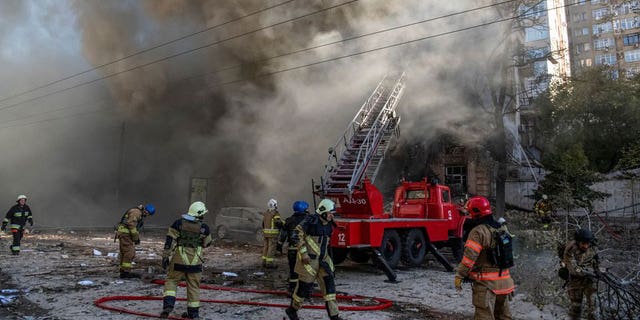 Michael Tracey, an independent journalist who has appeared on "Tucker Carlson Tonight," criticized what he views as the United States' over-involvement in the Russia-Ukraine war as a driving force for increased global risk.
"Doomsday Clock now closer to midnight than ever before, but mealy-mouthed @BulletinAtomic makes no mention of the US arming, funding, and operationally coordinating a massive multi-domain war against the country with the world's largest nuclear as a possible contributing factor," he wrote.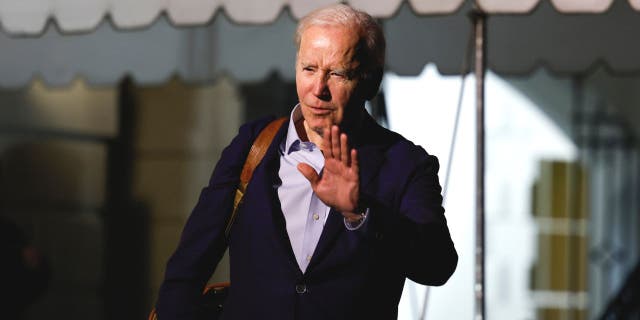 CLICK HERE TO GET THE FOX NEWS APP
"Think about how incredibly silly this is. Some rich people have too much time on their hands. They spend actual money on this doomsday clock fantasy," Robby Starbuck, a conservative writer, tweeted.
Some experts have warned that the Ukraine-Russia war has pushed the world closer to nuclear war than at any point since the Cold War. Despite the reactions from some on Twitter, polls show Americans are increasingly worried about nuclear conflict.