Former Indian politician linked to organized crime gunned down on live television
An assassin posing as a journalist gunned down Indian politician Atiq Ahmed and his brother live on television Saturday evening.
Ahmed, who was no longer active in politics, was being escorted by police alongside his brother as a throng of media representatives surrounded them and pushed microphones in front of them. Three men in the group then opened fire on the brothers, killing both.
Local police said they took the men into custody, and that the suspects had gone so far as to bring microphones and cameras with a TV station logo.
Ahmed, a convicted criminal, faced multiple investigations related to cases of kidnapping, extortion and murder.
INDIAN COURT TO RULE ON CONGRESS PARTY LEADER RAHUL GANDHI'S APPEAL OF CRIMINAL DEFAMATION CONVICTION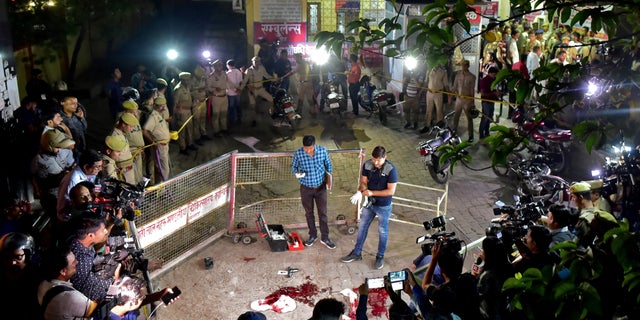 AT LEAST 60 DEAD, MANY MORE INJURED AFTER BRIDGE COLLAPSE IN INDIA: REPORT
Footage of the incident shows Ahmed and his brother chained together walking slowly, the throng of reporters impeding their progress. The pair were on the way to the hospital for medical examinations.
The brothers mostly ignored the shouted questions before one of the reporters opened fire. The three assassins began shouting Hindu slogans after the attack, according to ABC.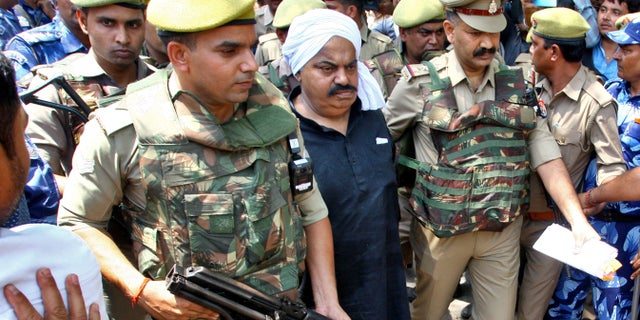 The attack came just days after police gunned down Ahmed's 19-year-old son in a shootout. The son and his accomplice had been wanted for questioning in relation to a murder case, according to ABC.
WARNING: THIS VIDEO CONTAINS GRAPHIC CONTENT
CLICK HERE TO GET THE FOX NEWS APP
Police killings are not uncommon in India's Uttar Pradesh state, with activists saying such "police encounters" are little more than executions.
Ahmed himself filed a complaint with the courts last month arguing that he was at risk of death from the police. Police described the three men who gunned down Ahmed as petty criminals.