Welcome to Fox News' Politics newsletter with the latest political news and updates from the campaign trail. Subscribe now to get Fox News Politics newsletter in your inbox. 
A TOAST: A crowd of reporters and media moguls gathered at the annual White House Correspondents Dinner cheered President Biden when he said he was running for another 4-year term… Read more: Reporters cheer after President Biden notes he's running for re-election at White House Correspondents' Dinner
SPIRITED GROUP: A Washington Post reporter was lauded for profiling Biden, his religion and his family. Biden is a baptized Roman Catholic, though his position on abortion and other topics are contrary to the teaching of Pope Francis and the Catholic Church… Read more: Washington Post reporter receives award for 'capturing the spirit of Joe Biden' and his 'Catholic faith'
White House Watch
BORDER DISORDER: Days ahead of the anticipated end of a pandemic-era rule allowing illegal border crossers be removed pending asylum hearings, the White House is starting to consider sending troops to handle any influx at the border… Read more: Biden administration considers sending 1,500 US troops to border ahead of lifting of Title 42: sources
WINKIN' BLINKEN: Secretary of State Antony Blinken disputes that he organized efforts to dismiss Hunter Biden's laptop as "disinformation"… Read more: Secretary of State Blinken denies role in Hunter Biden Russian disinfo letter: 'Wasn't my idea'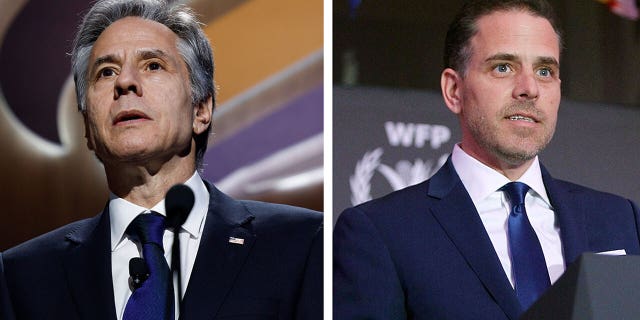 LGBTQ-AID: A Biden administration priority in Pakistan is to send taxpayer funds to help transgender youth… Read more: Biden offers $500K grant for English teachers in Pakistan that focus on transgender youth
SOMEONE ELSE'S CHILD: Hunter Biden was in court this week for a child support hearing for a daughter the president has not acknowledged… Read more: WATCH: Attorneys for Lunden Roberts, mother of Hunter Biden's daughter, speak to media following court hearing
Up the Hill
CEILING FALLING: The government may run out of money in June, making the debt ceiling negotiations more crucial… Read more: McCarthy agrees to May 9 meeting with Biden to resolve debt ceiling standoff
STANDOFF: Biden and Speaker McCarthy are still at loggerheads over the GOP's desire to limit spending in exchange for a debt ceiling increase, but Republicans have some leverage… Read more: Republicans have the upper hand over Dems in debt ceiling negotiations, budget expert says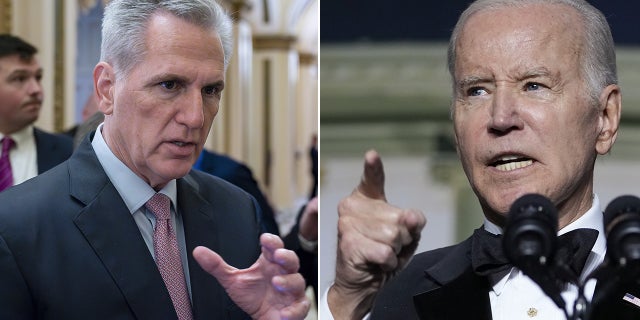 CREDIT RULE: Republicans are livid at a proposed Biden admin rule that would increase fees for borrowers with good credit and lower fees for low-credit score homebuyers… Read more: Senate GOP slams 'perverse' Biden rule forcing people with good credit to subsidize high-risk mortgages
SICK OF IT: Manchin took to task Interior Secretary Deb Haaland for ignoring federal law that requires fossil fuel and critical mineral development… Read more: Manchin rips Biden official for ignoring federal law on energy production: 'Tired of asking again and again'
News from the Heartland
PUNISHMENT: Florida governor signed a bill Monday allowing the death penalty in convictions for the rape of a child under age 12… Read more: DeSantis expands death penalty law for convicted child rapists, defying Supreme Court precedent
DISORDER IN THE COURT: A progressive prosecutor is under fire for repeated failures of attorneys to show up in court as her office struggles with staffing…. Read more: Judge shreds Soros-backed prosecutor, moves to hold her in criminal contempt: 'Rudderless ship of chaos'
GENDER DEFENDER: One red state aims to punish those who perform life altering so-called "gender affirming" surgeries… Read more: Oklahoma governor makes performing 'irreversible gender transition surgeries' on children a felony
OREGON TRAIL: A set of new legislation would enshrine protections for abortion, sex change surgeries in west coast state…. Read more: Oregon Dems advance sweeping bill aimed at protecting abortion, gender surgery
IN GOV WE TRUST: A Fox News Poll shows what Americans think of government regulating artificial intelligence… Read more: Regulate AI? GOP much more skeptical than Dems that government can do it right: poll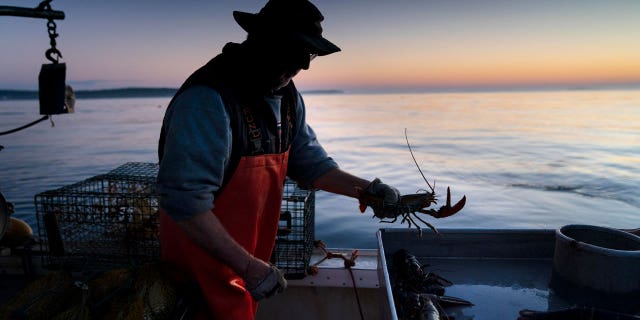 WAR ON FISHERMEN: A new coalition of industries that rely on the bounty of the ocean are organizing to confront Biden's regulatory agenda… Read more: New fishermen's alliance seeks to fight back against Biden admin's 'hostile' attacks
Election 2024
AGE-OLD: Many Democrats are ignoring or unworried about the president's age as he seeks to lead the nation for a second term… Read more: Democrats dismiss concerns about Biden's age following re-election announcement: 'Seems to be doing fine'
FIGHT ON THE RIGHT: Republicans contending for Sen. Joe Manchin's seat in the Senate are in the fight right out the gate… Read more: WV Senate race off to blazing start as candidate bashes new rival he once praised: 'Can't be trusted'
TARGET LIST: Here are the Senate seats the GOP is looking at most closely… Read more: Blue to red: Four Senate seats that Republicans may flip from Democrats to win majority in 2024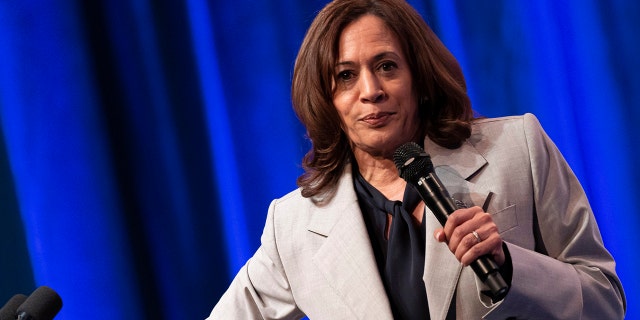 VEEP: Kamala Harris already made history by becoming the first female vice president, but her next moves could be more historic… Read more: Kamala Harris could be most consequential running mate in modern history as Republicans see weakness
OUT FOR NOW: Rumored 2024 GOP presidential candidate stamps out rumors… Read more: Virginia Gov. Glenn Youngkin declines 2024 White House bid 'this year'
NOT THIS TIME: 'Squad' leader Rep. Alexandria Ocasio-Cortez reportedly will not run for a higher office next year… Read more: AOC will not run for Senate in 2024, spokesperson says
Stay up to date on the latest campaign and political news by subscribing to Fox News' Politics newsletter.