MSNBC host ponders why 'frequent death and destruction' not pushing people to address climate change
MSNBC host Chris Jansing wondered on Thursday if there needs to be more than "frequent death and destruction" caused by climate-related natural disasters for the public to take the issue more seriously.
Jansing spoke to University of Pennsylvania Earth and Environmental Sciences professor Dr. Michael Mann about Hurricane Idalia and how climate change fueled its destructive power. 
Jansing began the segment by asking about the FEMA director's recent statement about the alleged increased ferocity of these storms. 
"Michael, is the FEMA director right, there's no doubt at all climate change is intensifying storms, we're just going to continue to see more of them, and that means billions upon billions of dollars in costs even beyond the widespread disruption to lives?" 
DEMS WHO BLAMED HAWAII FIRES ON CLIMATE CHANGE LARGELY SILENT AFTER COUNTY SAYS POWER LINE RESPONSIBLE
"The science backs that up," Mann said. 
"In fact, for a degree Celsius, a degree-and-a-half or so Fahrenheit of warming, which is what we've seen over much of the world oceans, you can expect a roughly 7% increase in the average wind speed that translates — actually, no, sorry, a 14% increase in the average wind speed — which corresponds to a roughly 50% increase in the destructive potential of those storms," he continued. "And so we're seeing that, right? We're seeing storms that are leading to losses of tens of billions of dollars now, and too often we hear about the supposed cost of taking action, of decarbonizing our economy."
RAMASWAMY CONFRONTS MSNBC HOST ON CLIMATE CHANGE: 'HARD FACT' FOSSIL FUELS PREVENT 'CLIMATE RELATED DEATHS'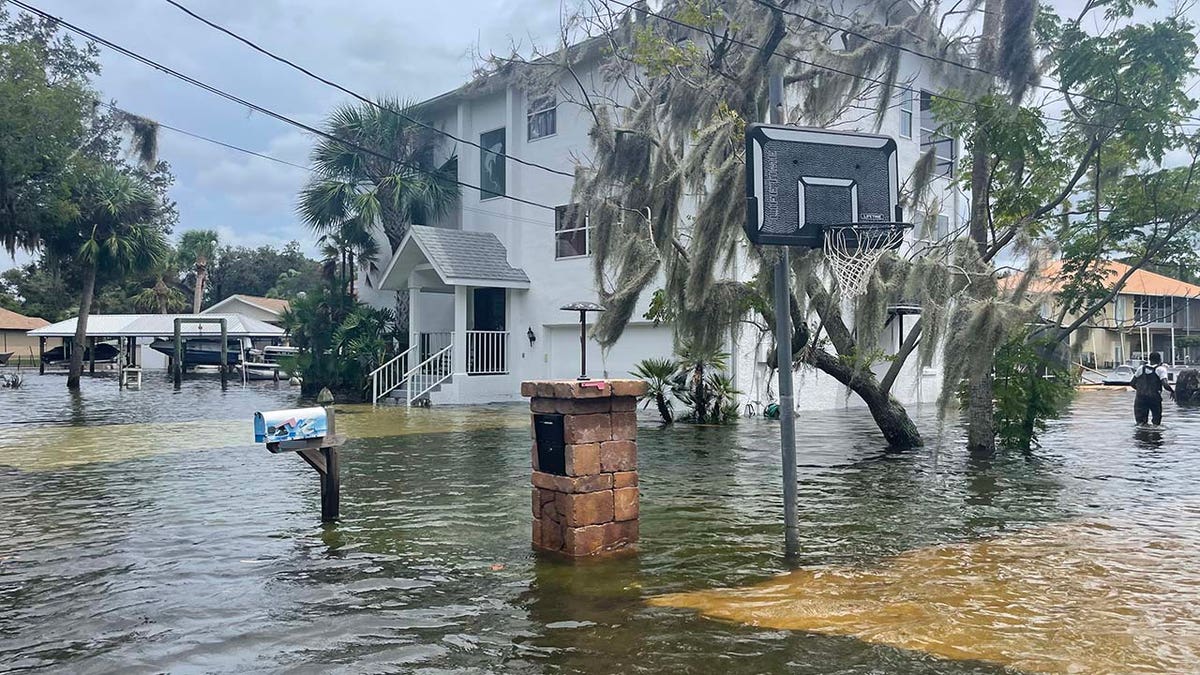 Mann said the debate surrounding the issue should focus on the potential "huge cost" of doing nothing, which he claims is playing out after these "devastating, expensive and deadly storms." 
Jansing highlighted a few points in Mann's new book, "Our Fragile Moment: How Lessons from Earth's Past Can Help Us Survive the Climate Crisis," which claims that recent studies show around 5 million people die from "heat stress and other dangerous weather extremes" in addition to the 4 million people who die from air pollution. 
"You also stress there's still time to act," Jansing said. "It's just a matter of how bad we're willing to let it get. If frequent death and destruction isn't doing it so far, Michael, what's it going to take?"
Mann said that's a "question we're all asking," and then claimed that the GOP is preventing real solutions for the issue. 
CLICK HERE TO GET THE FOX NEWS APP
"You know, one of our two major parties appears to be in denial that the problem even exists, and I'll tell you, they are going to find themselves increasingly out of step with younger voters, including young Republicans, who overwhelmingly rank climate crisis — the climate crisis — as one of the key issues because they know that they are going to inherit the legacy of the decisions we make today," he said. 
For more Culture, Media, Education, Opinion and channel coverage, visit foxnews.com/media.