Senate Democrat blasts Biden's 'militarization' of border
Sen. Bob Menendez, D-N.J., on Tuesday hit out against President Biden's plan to send 1,500 active-duty U.S. troops to the southern border, calling it "unacceptable." 
He was reacting to Pentagon press secretary Brig. Gen. Pat Ryder, who confirmed Tuesday that the Biden administration will deploy a variety of Army personnel to assist with administrative and transport roles at the U.S.-Mexico border in anticipation of a surge of illegal immigration once Title 42 ends on May 11. The Pentagon said the Department of Homeland Security requested the troops, who will not be involved in law enforcement. National Security Council spokesman John Kirby said this 90-day deployment is not inconsistent with support to the border dating back to the George W. Bush administration.
Even so, Menendez decried the "militarization of the border" in a statement. 
"The Biden Administration's militarization of the border is unacceptable. There is already a humanitarian crisis in the Western Hemisphere, and deploying military personnel only signals that migrants are a threat that require our nation's troops to contain. Nothing could be further from the truth," Menendez said. 
BIDEN ADMINISTRATION APPROVES SENDING 1,500 US TROOPS TO MEXICO BORDER AS TITLE 42 DEADLINE LOOMS: SOURCES
Tens of thousands of South and Central American migrants seeking entry to the United States have been held at bay by Title 42, a Trump-era public health order that allowed the government to expedite deportations because of the COVID-19 pandemic. Biden had promised to reverse the policy, but immigration officials have warned that doings so would incentivize more migrants to present themselves at the border.  
Many of these migrants stay in the U.S. once they arrive. CBP statistics show that only about 46% of migrant encounters at the border resulted in a Title 42 expulsion. Meanwhile, Homeland Security Secretary Alejandro Mayorkas testified to Senate lawmakers last month that of the nearly 1.3 million migrants in FY 2022 who were processed via Title 8, only about 360,000 were deported.
WITH TITLE 42'S END A MONTH AWAY, BIDEN ADMIN MAKING MOVES TO DEAL WITH SURGE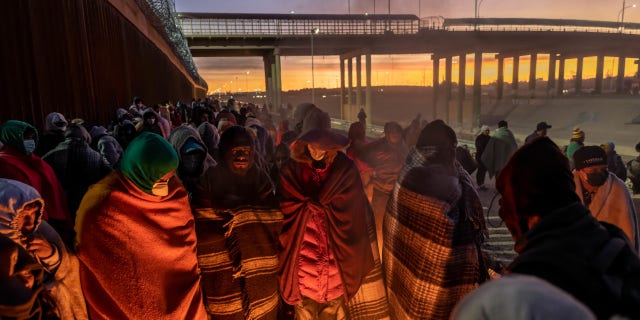 The White House said Tuesday that troops to the border "would not be necessary if Congress would act."
"As you know, on the first day of walking into the White House of his administration, the president put forth a comprehensive immigration legislation and so that we could have resources and so that we could be able to help the men and women of Border Patrol to do their jobs," White House press secretary Karine Jean-Pierre said. "And so if Congress would act and again, do their jobs and meet us halfway and do this in a bipartisan way, we would not have to do this."
OVER 99% OF MIGRANTS WHO HAVE SOUGHT TITLE 42 EXCEPTION VIA CBP ONE APP WERE APPROVED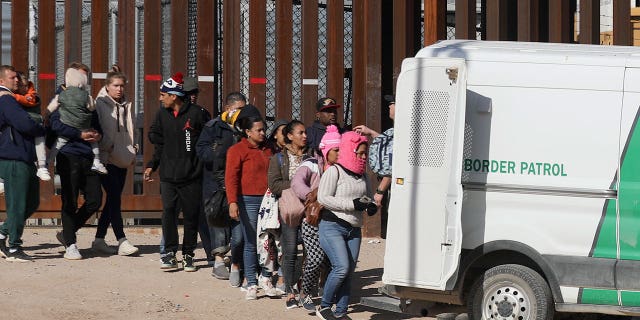 However, Menendez countered that Biden's administration is ignoring suggestions from Congress. 
CLICK HERE TO GET THE FOX NEWS APP
"The Administration has had over two years to plan for the eventual end of this Trump-era policy in a way that does not compromise our values as a country. I have offered them a strategic and comprehensive plan, which they have largely ignored. Trying to score political points or intimidate migrants by sending the military to the border caters to the Republican Party's xenophobic attacks on our asylum system," Menendez said.
Fox News' Jennifer Griffin, Liz Friden, and Adam Shaw contributed to this report.