The cast of "Taxi" is just as close as ever, 40 years after the show has come to an end. 
Christopher Lloyd posted a picture of himself, Carole Kane, Tony Danza and Judd Hirsch having lunch together. The foursome, who all starred on the hit show "Taxi" together, were all smiles as they posed for the photo.
"What the hell is going on here?" Lloyd captioned the photo.
"Taxi" aired on ABC from 1978 to 1982 and was then adopted by NBC for one season, from 1982 to 1983. The show also starred Jeff Conaway, Danny DeVito, Marilu Henner, Andy Kaufman and John Burns.
'TAXI' STARS RECALL ON-SET SECRETS, SPILL ON 'CRAZY' CAST REUNIONS
The show followed a group of co-workers who worked the night shift at Sunshine Cab Company as they dealt with the ups and downs of life. 
Hirsch and Danza were series regulars from the beginning, with Kane and Lloyd joining in first as guests and recurring characters before ending the show as full time cast members. Danza played Tony Banata, a Vietnam War veteran who was an aspiring boxer, while Hirsch played Alex Reiger, the one everyone goes to for advice, and the only one who considers cab driving his permanent profession.
Kane's character, Simka Gravas, first appeared as a guest in season two, later returning to the show as a recurring character in season four and getting the upgrade to series regular in the show's fifth and final season. She played the love interest and then-wife of Kaufman's character, Latka Gravas.
Lloyd joined the show as a guest in the first season, but was quickly elevated to series regular status in season two, playing the wacky Reverand Jim "Iggy" Ignatowski, a former Harvard University student whose life changes course after he ate a drug-laced brownie.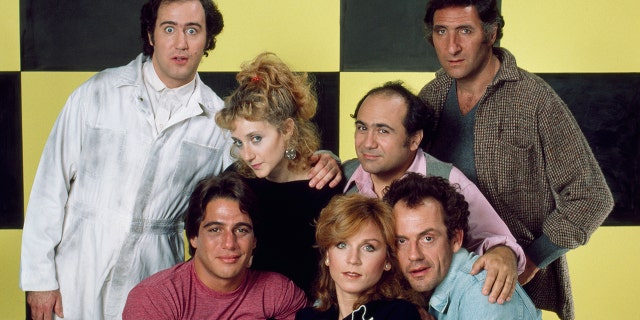 The comments section under Lloyd's tweet was filled with positive feedback from fans, with one fan asking if this reunion means a "Taxi" movie will happen sometime soon.
CLICK HERE TO SIGN UP FOR THE ENTERTAINMENT NEWSLETTER
In June 2022, Danza spoke with Fox 5 New York about his time on the show, revealing his co-star, Henner was his first girlfriend in Hollywood. There is no love lost between the exes though, as Danza spoke fondly of her and the rest of his "Taxi" co-stars.
"She's like the straw that stirs the drink," Danza told the outlet about Henner. "She puts together a zoom every month, we all get together, the 'Taxi' cast, Jim Brooks, we all get together on the Zoom, and we sit, we drink and eat and talk, and it's incredible."
When asked about the potential for a reboot of the popular show, Danza didn't seem as if he would be on board, saying "I don't think you should do every show in a reboot." He also went on to say the only reason networks keep rebooting their old shows is because it's easier to market those than a brand-new show.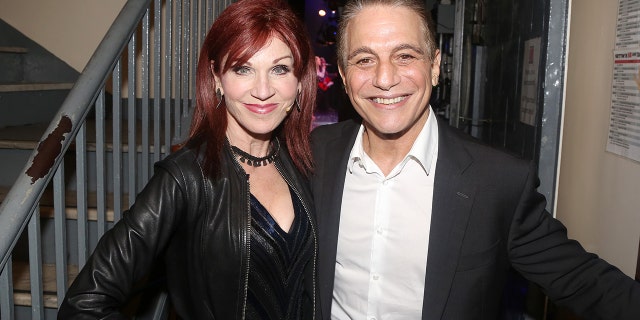 CLICK HERE TO GET THE FOX NEWS APP
Danza went on to star in "Who's the Boss," alongside Judith Light and Alyssa Milano, and despite his hesitance towards a reboot of "Taxi," he is involved in a "Who's the Boss" reboot.